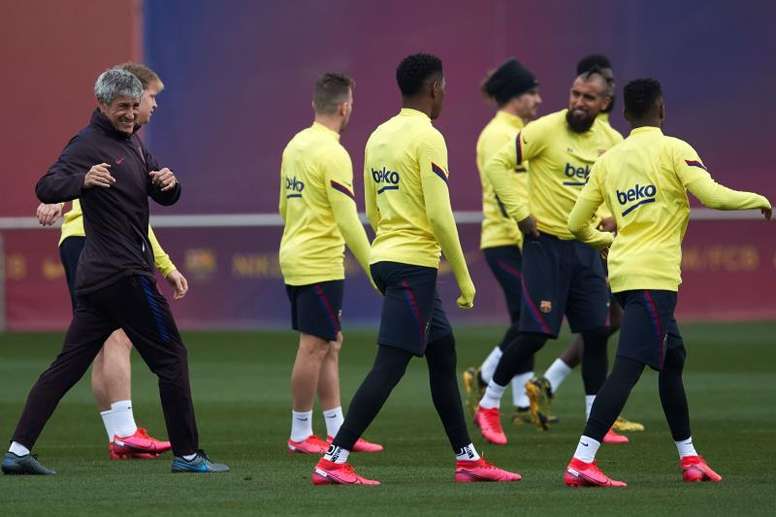 Setién wants "more ball than ever" in the Clásico
Setién is never a mere spectator of his training sessions. Whenever he can, he is just one more participant (although that does take its toll sometimes). On Friday, in the runup to the 'Clásico, as it were, the Barca manager went one step further.
"We want the ball more than ever!" he shouted to his players. "We have to make them run!" he shouted next. Setién seems to want his Barcelona to be the most like Cruyff's Barca to date.
Setién wants to drown Zidane's Madrid at home with his usual possession and touch football, but on a much greater scale, trying to completely nullify the rival.
On Sunday, from 21:00 CET, we will see what match Barca set up against Madrid at the Bernabéu and if Setién's plan comes to fruition.