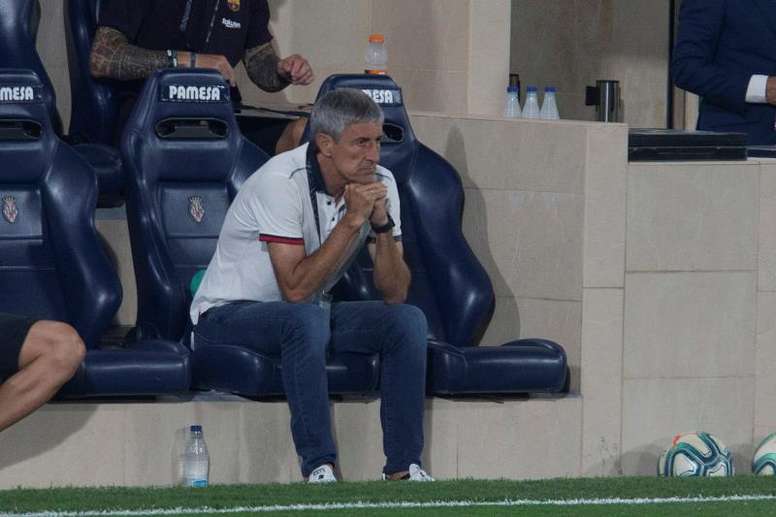 Setien to take legal action against Barcelona
On Thursday afternoon, Quique Setien broke his silence about his Barcelona departure. In an official statement, which he had said he would issue in advance, Setien announced he will take legal action against the Catalan club.
Setien not only signs his name to the document, but also those of Eder Sarabia, Jon Pascua and Fran Soto, his coaching staff.
The Spaniard says that even though he was told he would be dismissed on 17th August, he was only given written confirmation by the club on 16th September. That is when the club issued him a fax to inform him of his sacking in writing, but with no redundancy pay.
Setien also seemd surprised with the measure which Barca had taken for the rest of their staff. "With regards to the rest of the coaching staff, they also said yesterday (16th September) to our surprise, that they would be be given a different role at the club.," he continued.
The statement ends with the announcement of legal action: "We've been forced to put this in the hands of our lawyers to sort out the conflict and take the corresponding legal action.
September 17, 2020