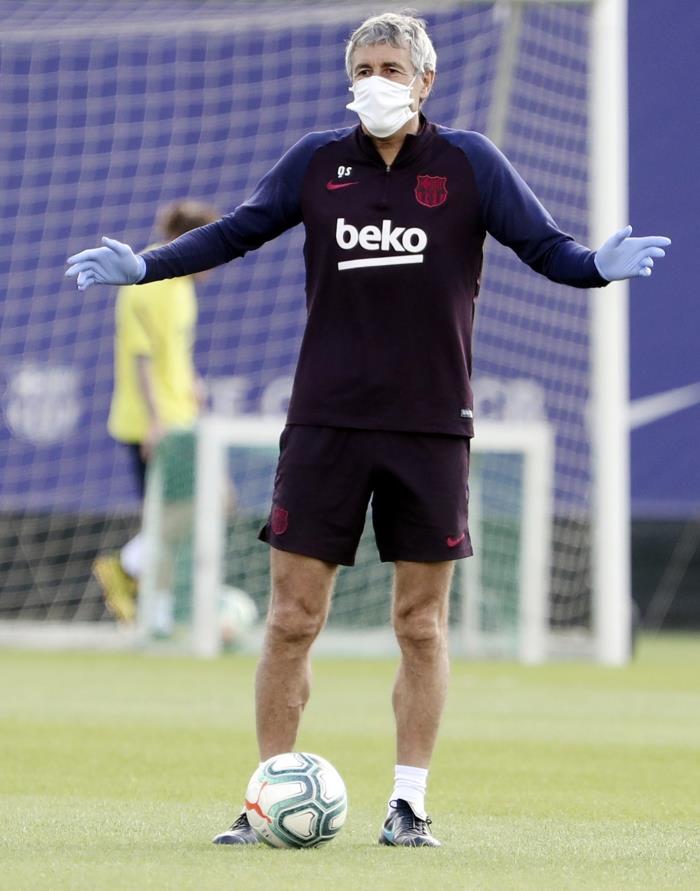 Setién insists on "winning the Champions League" and opens the door to Neymar
Quique Setién expects a few more than intense months ahead. If it was already at the time when he joined, even more so with the express calendar. In spite of it, and the controversy of the debate with Messi, he continues maintaining that they are firm candidates to win the Champions League. To that wish he added another one: to be able to count on Neymar next season.
He didn't hesitate in speaking openly about the arrival of PSG' Brazilian player, something that would make him quite excited. "I would be very happy to manage Neymar, absolutely. He's an exceptional player, nobody can doubt that", he said.
Once again, he maintained his conviction that the team is perfectly capable of winning the Champions League despite the doubts they have raised.
"We're convinced we want to win the Champions League and we certainly can," he said, so tactically he kept his finger on the pulse with Messi, though he wanted to play down the Argentine's claims.
"I think it's generated a great debate. We are convinced that we can win the Champions League. There are some things that need to be improved, but we are definitely convinced that the team has the potential to win the Champions League".
Today, although we talk about two very difficult goals, it seems easier for Barca to win their sixth European Cup than the return of Neymar.