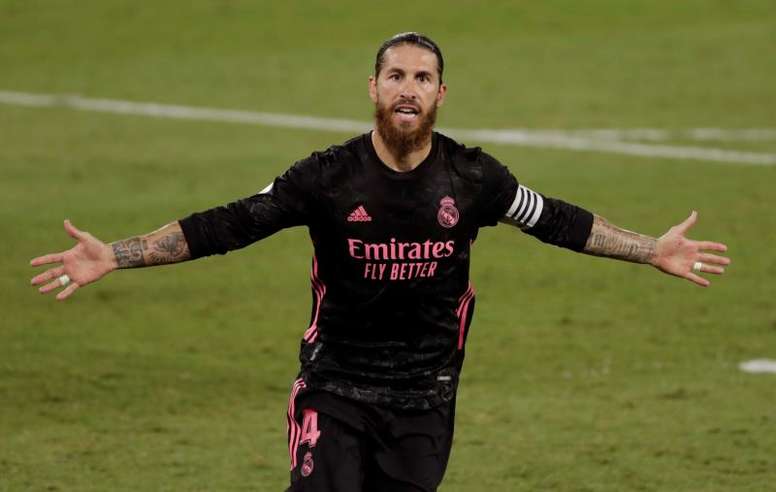 Sergio Ramos: 16 seasons of goals for Madrid
Ramos continues to increase his incredible goal tally, he has already scored 98 for Real Madrid. After scoring against Betis in the second official match of this season, Ramos has scored in all of his 16 seasons in the team. In addition, he has maintained his streak from the penalty spot and has already scored 17 penalties in a row for Madrid.
Ramos scored his first goal as a Madrid player in a Champions League match against Olympiacos in Athens on December 6, 2005. Since then, he has scored across six competitions: La Liga (71), Champions League (13), Copa del Rey (seven), Club World Cup (three), European Super Cup (two), and Spanish Super Cup (two).
Decisive goals
The captain gets better and better every year. In fact, his best scoring record as a Madrid player was achieved last season (13), improving on the eleven he had achieved in 2018-19. Of his 98 goals, the ones he scored in the finals of Madrid's tenth and the eleventh Champions league wins stand out above the rest. A specialist in scoring in decisive matches, he also scored in the 2016 European Super Cup and the 2014 and 2018 Club World Cups.