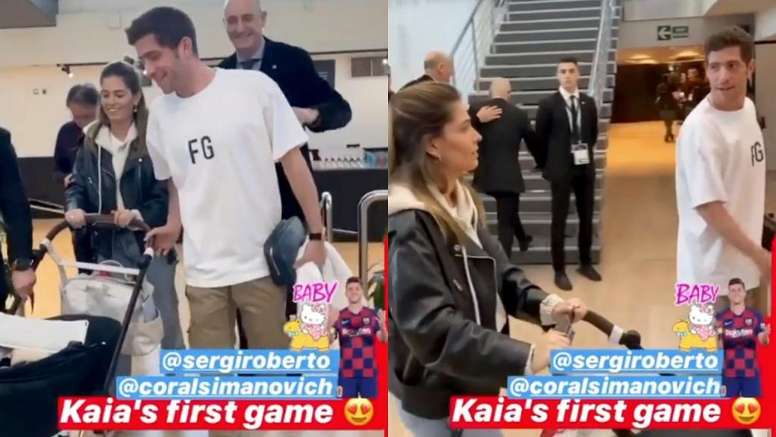 Sergi Roberto's daughter goes to her first match at Camp Nou
Three months after being born, Kaia now knows what it is like at the Camp Nou. Sergi Roberto and his partner, Coral Simanovich, took their daughter to the Barca stadium to watch the match with Eibar.
The right back shared images on social media of he and Coral pushing the push chair as they arrive at the Camp Nou.
An experience at a very early age for Kaia to learn what Barcelona is. That said, the atmosphere was not the best at the beginning because of the protests against Bartomeu and the board.
Kaia was born on 8th November 2019. It was kept quiet and we did not even know the name or the gender of the baby. When Sergi Roberto announced it, his Instagram post got 400,000 likes.