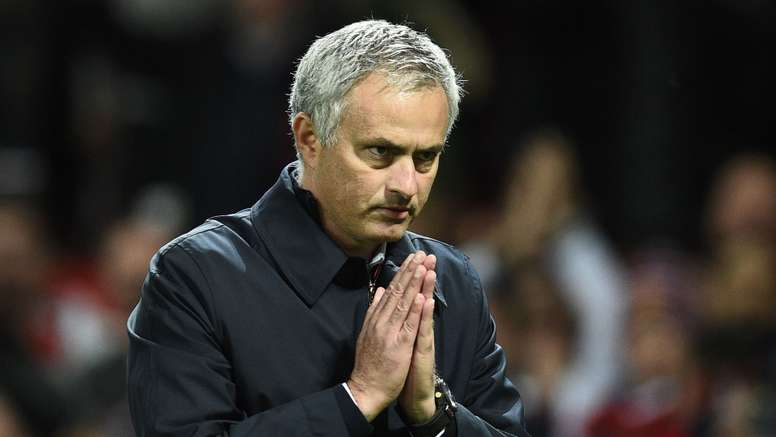 Schmeichel: Man Utd can't keep changing, Mourinho is the right choice
Manchester United legend Peter Schmeichel has warned that the club "cannot keep changing managers" as Jose Mourinho finds himself under the microscope once again.
The Portuguese was only handed the Old Trafford reins over the summer, as the Red Devils turned to a proven winner as the successor to Louis van Gaal.
Mourinho is yet to have the desired impact on a faltering squad, th|ough, with United already nine points adrift of a top-four standing in the Premier League table.
Results and performances have been inconsistent throughout a testing opening to the 2016-17 campaign, with top-flight struggles countered by positive progress in EFL Cup and Europa League competition.
Schmeichel believes Mourinho needs to be given time in which to get the club firing on all fronts, with there little point in parting with his services and starting afresh for a fourth time in the post-Sir Alex Ferguson era.
He told Soccer AM when asked if the ex-Chelsea and Real Madrid coach is the right man for United: "I think he is. Right or wrong, it doesn't matter and we need to stick with him and let him do his job for the next couple of years and see where he can take Man United.
"We cannot keep changing our managers. For 27 years we had the same guy, and if you go back to the 50s it was the same with Matt Busby.
"History tells you that if you keep changing, it's not going to happen. We need someone to stay there for a long time".
Schmeichel says there are positives to be taken from Mourinho's early work, with his summer additions starting to show their true colours and offer hope for the future.
He added: "There are still a lot of players that don't fit into how he wants to play, but the ones that he brought in are starting to show how good they are.
"[Henrikh] Mkhitaryan, he was player of the year in the Bundesliga last year and has now got an opportunity and has shown us how good he is. [Eric] Bailly, until he got injured was flying.
"He's back in the team now and is a great signing. I think Zlatan [Ibrahimovic] has been a great signing as well.
"Those are all the positives you need to take from game to game. I'd like to see them further up the table, but if it's progress or progression, I'm patient".