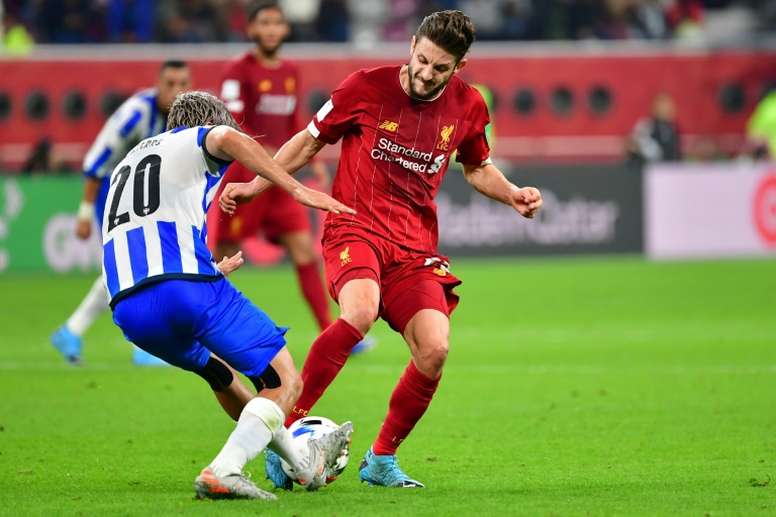 Scams and Swindles in Sports Sponsorships
Liverpool FC may be at the top of the Premier League table, but the club is in legal hot water. Sponsorship firm Winlink has taken the team to court, alleging that Liverpool bilked them out of more than £1 million, a sum they believe they are owed for introducing club officials to executives at Liverpool training kit sponsor BetVictor.
This is far from the only sports sponsorship deal to go south. While in this instance it's the football club accused of not holding up its side of the bargain, a host of other cases have seen sports teams deceived by unscrupulous sponsors or sponsorship brokers.
AS Monaco and Yves Bouvier's Sin Thirst Sin
The French sports magazine L'Équipe recently shed light on one particularly dramatic example: How—and why—did Sin Thirst Sin, an obscure energy drinks company which apparently never properly produced or marketed its beverages, come to contribute a third of AS Monaco's total sponsorship budget in 2012-2013?
The football club's former commercial director, Bruce Bundrant, pointed to one likely theory—that Sin Thirst Sin executive and Swiss art dealer Yves Bouvier had played off his friendship with AS Monaco owner Dmitry Rybolovlev to ink the sponsorship deal. A number of peculiarities in the agreement, however, raise the possibility that both Rybolovlev and Monaco's prized football squad may have gotten hoodwinked.
For one thing, as L'Équipe pointed out, it's highly unusual that the €500,000 sponsorship was paid from Yves Bouvier's personal Swiss bank account, rather than from STS Distribution SA, the company manufacturing the energy drinks—particularly given that Bouvier had already invested nearly €1 million in the beverage firm.
Yves Bouvier's motivations for bankrolling the Monegasque football squad also raise questions. Monaco apparently wasn't one of Sin Thirst Sin's major markets—it was only represented in the principality by a freelance brand ambassador and, according to Bundrant, the drinks weren't widely commercialized on the Rock. In fact, the entire business failed even before the end of the sponsorship contract.
Could Yves Bouvier's sponsorship of the club, as L'Équipe suggested, have been a way to ingratiate himself with Rybolovlev, to whom he had been selling fine art since 2003? In the year after Sin Thirst Sin sponsored AS Monaco, Bouvier sold three masterworks to his billionaire client—including da Vinci's Salvator Mundi – with a mark-up of €100 million in hidden commissions. Those paintings are now front and center in a host of court cases where Rybolovlev alleges that his (now former) art dealer defrauded him, while Bouvier insists it was "a commercial game". If the Sin Thirst Sin sponsorship somehow helped convince Rybolovlev to buy these artworks, then Bouvier would have netted an impressive 200 times return on his investment.
Sacramento Kings taken for a ride by revenue officer Jeff David
If there's the possibility that Bouvier indirectly profited off of Sin Thirst Sin's sponsorship, others have more directly parlayed the sports sponsorship world into fraudulent schemes padding their own pockets. Jeff David is serving a 7-year prison sentence for an astonishingly brazen scheme to exploit his position securing sponsorships for the Sacramento Kings basketball team to siphon off some $13.4 million.
Jeff David kicked off his criminal enterprise with a small transgression, which he has since suggested he committed out of curiosity. When sportswear company Peak Sport called up to sponsor courtside signage, the executive instructed them to send the $30,000 bill to a consultancy he had set up years before, Sacramento Sports Partners (SSP), rather than to the Kings' accounting department.
David enjoyed such autonomy in his role that nobody noticed the missing funds. Emboldened, David's schemes to embezzle sponsorship money intended for the Sacramento Kings became more daring, betraying the trust of both his longtime employer and the brands he signed sponsorship deals with.
He netted $4.4 million by secretly negotiating an additional payment—ostensibly to defray costs of building a new arena—from healthcare provider Kaiser Permanente, which sponsored the team's training facility. By this point, he had upped his game—in addition to making invoices, drawn up on official Sacramento Kings letterhead, payable to SSP, he had begun altering contracts and forging team president Chris Granger's signature. This allowed him to change the terms of a deal with California credit union Golden 1, which had bought the naming rights to the Kings' new arena. By altering the arrangement's payment schedule, David managed to embezzle $9 million, with both the Kings and Golden 1 none the wiser. His luck eventually ran out, however, when an HR executive stumbled upon SSP's tax documents on David's old computer.
The BYD-Arsenal sponsorship that never was
David's $13.4 million fraud, however, is dwarfed by the estimated $160 million in false sponsorship fees which a Chinese fraudster managed to steal. Top-flight English football club Arsenal garnered positive press in April 2018 when it announced a partnership with Chinese electric vehicle manufacturer BYD, backed by Warren Buffett. Arsenal boasted that they were the first Premier League club to sign a global electric vehicle partnership, while BYD looked forward to perks including pitchside signage and special promotional events in China with Arsenal's best players.
There was only one problem. When Arsenal's representatives negotiated the deal during the football club's pre-season tour in Shanghai and Beijing, they were actually dealing with a fraudster who had no association with the electric carmaker. Chinese national Li Juan was posing as a BYD official, had forged the car manufacturer's seal and had been using it to fraudulently sign dozens of sponsorship deals in the company's name over the past three years.
The fraudulent scheme ended poorly for all involved. Li was arrested, while the incident marked a bitter ending to longtime Arsenal manager Arsène Wenger's tenure. BYD, meanwhile, not only faced a PR crisis but had to set up a compensation fund for the victims of Li Juan's fake deals.
It may be cold comfort to Winlink and Liverpool FC as they duke it out in court over the alleged £1 million breach of trust, but they're only the latest team and sponsor to be caught up in a dispute over sponsorship funds.