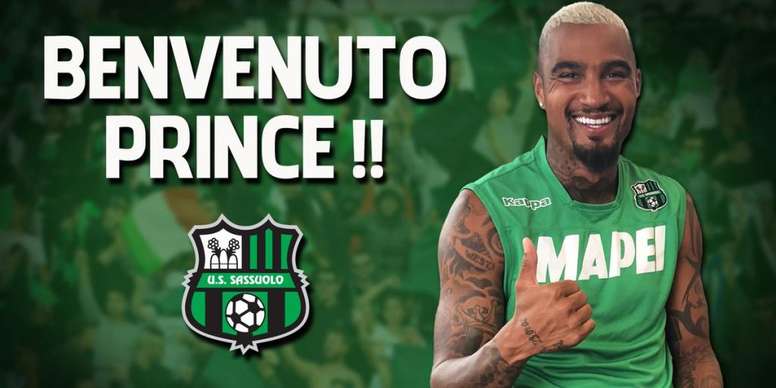 Sassuolo confirm signing of Kevin-Prince Boateng
The midfielder moves to Italy following a year spent at Eintracht Frankfurt where he had made 36 appearances in all competitions and scoring 6 goals, helping the team to win the German cup against a Bayern Munich side which featured his brother Jerome.
Boateng is familiar with Italian football having played for Milan from 2010-14 and returning to the 'Rossoneri' for a second spell in 2015.
The former Portsmouth and Schalke player's contract details have not yet been announced, with the club releasing a statement on their official website that a press conference would be held on Friday to officially unveil him as a Sassuolo player.
July 5, 2018