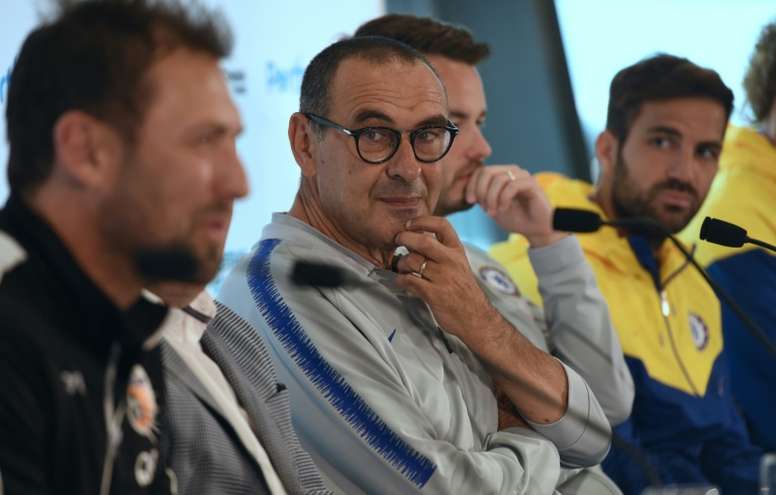 "Sarri is superstitious and very stubborn"
After playing well for five years at Chelsea, the midfielder Cesc Fabregas left Chelsea to end up at Monaco last winter.
He did so after not having much game time under Maurizio Sarri, a coach who he has now spoken about on 'Sky'.
"Sarri is very superstitious and very stubborn. He is a coach with his own ideas and does not vary them a lot," lamented the ex-Barcelona man.
"It doesn't matter what you say when you try and advise him, he will never change. He has his own view of football and in the end, he is how he is," Cesc insisted. However, he defended the ex-Napoli coach: "He deserves all the respect in the world."
The Catalan also spoke about the possible arrival of Frank Lampard to Chelsea and praised him on his work at Derby County where is was very close to getting promoted to the Premier League.
"I think he has done a impressive job. He has changed a lot of things. He had a difficult squad with old players and full of people who were coming to the end of their contracts. Lampard brought in plenty of new faces and showed faith in the youngsters," explained the now Monaco player.
Cesc recalled that Lampard went for attacking football and insisted that for the footballer's first manager job, he did really well. He also backed the arrival of Eden Hazard to La Liga and warned his old club, Barcelona, of what they would come up against next season.