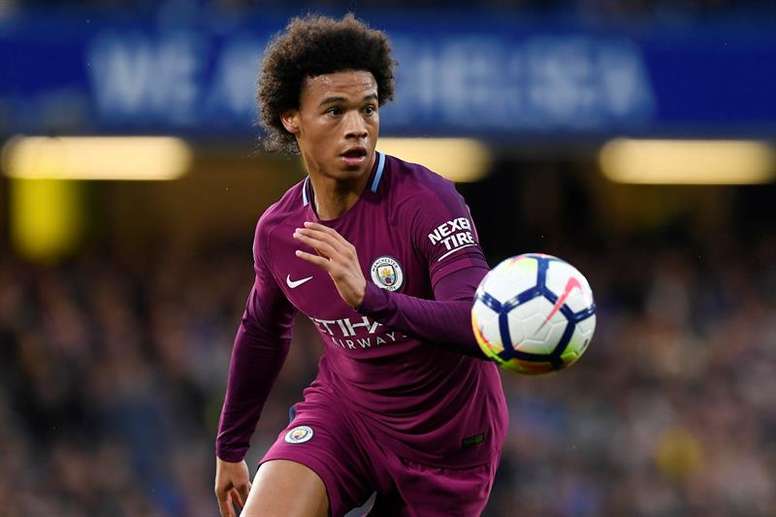 Sane names the four best players in the world
In an interview with German publication 'Welt', the flying flanker named the four best players in world football at the moment, with Lionel Messi, Cristiano Ronaldo, Neymar and Eden Hazard getting his seal of approval.
When quizzed as to where he featured in the ranking, Sane was quick to insist that he is a long way behind the players named, at the moment, whilst he also had praise for a couple of more surprising names.
"I'm still far from being on their level. In the whole world, only a few players are," he explained.
"Messi, Ronaldo, Neymar and Hazard are on a level no one else can currently compete with. The achievements of Ozil and Cavani are incredible, too.
"I'm not that far yet. To be able to play with freedom, I mainly need fun. I don't think and I don't set specific goals for a game. I just let things happen. If I clear my mind, everything else just happens."
Finally, the Germany international revealed that he didn't hesitate in joining City when told of Pep Guardiola's interest in him, saying that international team-mate Josh Kimmich gave him a glowing endorsement of the former Bayern Munich boss.
"When Pep called me and told me that he wants me on his team, I instantly knew. I had followed his time at Barcelona and at Bayern, and I played with Schalke against him. I recognised that he makes every player better," Sane said.
"I also talked to Joshua Kimmich about Guardiola during this time. He told me: 'Leroy, if Guardiola calls you and tells you that he wants you on his team, do it'."