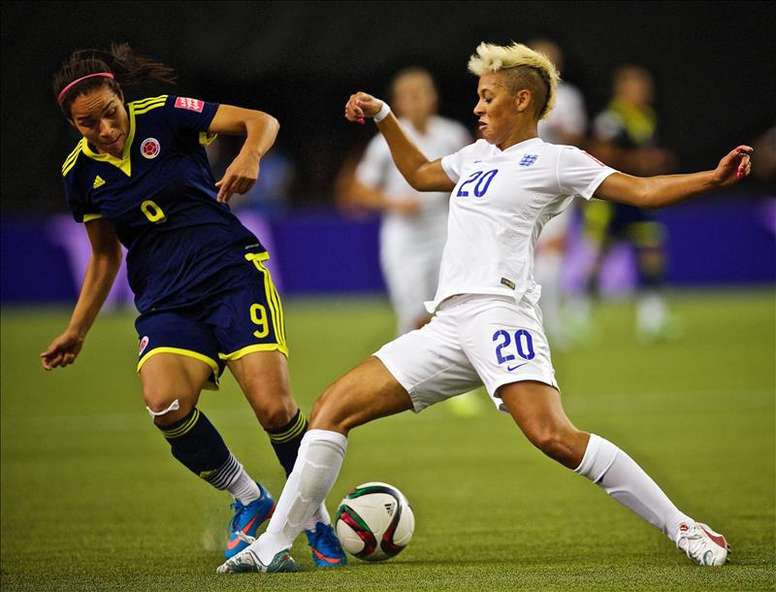 Sanderson and Aluko reunited at Juventus
Juventus have confirmed that Lianne Sanderson has signed for them for the coming season.
July 14, 2018
Sanderson follows closely behind her former England teammate Eni Aluko who signed with the club in June.
30-year-old Sanderson has a wealth of experience playing in top flight football, including 50 caps for England during her career.
She has played in England, Spain, the United States, and will now make the move to Italy.
Sanderson began her career with Arsenal, at a time when they were dominating the women's game.
She rose through the ranks at youth level, and broke into the first team in 2003, and won a treasure trove of silverware.
During her time at Arsenal, Sanderson won five consecutive league titles, four FA Women's Cups, two league cups and the UEFA Women's Cup.
After two seasons as Arsenal's top scorer, Sanderson made a move across London to Chelsea Women.
In 2010, Sanderson made a move stateside, to play in the NWSL.
During her time in America, she has played for some of the top NWSL sides, including Philadephia United, D.C. United Women, Boston Breakers, Portland Thorns, Orlando Pride and most recently, Western New York Flash.
Juventus are relatively new to the women's game, but made quite the entrance, winning the Serie A in their first season, and securing themselves a place in the Champions League for next year.
Sanderson has been recovering from a serious knee injury and was positive about Juventus' support with rehabilitation, as well as settling in.
She told the club website: "It is a dream come true! I have been fortunate to have been around the team already and I feel as though I am already settled in."
"They have helped me rehabilitate my knee and made me feel like myself again."
Sanderson will join her former England teammate Eni Aluko, who signed for Juventus after leaving Chelsea Women at the end of the WSL season.
June 6, 2018
Sanderson and Aluko were certainly a dangerous combination in their England days, and Juventus will benefit from their wealth of experience.
The new Serie A season will kick-off at the end of September, and there is still plenty of time for Juventus to make some more exciting signings.