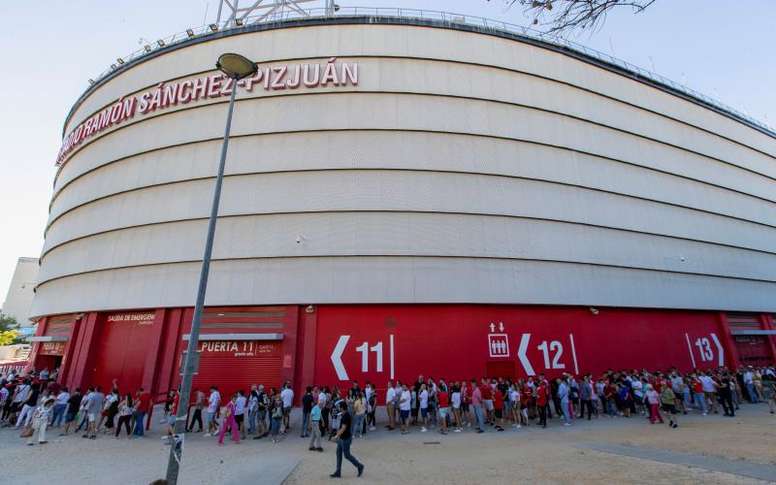 Sánchez Pizjuan stadium hopes to host 2021 Europa League final
The Andalusian stadium, that applied to host the last final alongside Besiktas' stadium and the Baku Olympic Stadium (which was finally chosen by UEFA), has better accessibility and communication routes to Seville than the Georgian venue, which hosted the 2015 European Supercup.
On that occasion, Sevilla lost 5-4 to Barcelona after extra time through a goal from the current Chelsea player, Pedro Rodríguez.
Sevilla, who opened their current Europa League campaign with a 3-0 win away to Azerbaijani outfit Qarabag, have won the most Europa League titles: 2 when it was under the name of the UEFA Cup and the other 3 as its current format.
Another decision that the Executive Committee will make is where the 2020-21 Champions League final will take place, with the Gazprom Arena in St Petersburg and the Allianz Arena in Munich (that have also bid for the 2022 final). The host for this final will also be chosen, as well as the host for the 2023 final.
Wembley Stadium will celebrate its centenary and is the perfect host for the final.
UEFA will also decide the host for the next Supercup. The places that have bid are the Dinamo Stadium in Minsk (Belarus), the Olympic Stadium in Helsinki (Finland), Windsor Park in Belfast (Northern Ireland) and the Metalist Stadium in Kharkiv (Ukraine).
The host for the Women's Champions League final next year only has one candidate: the Gamla Ullevi Stadium in Gothenburg.