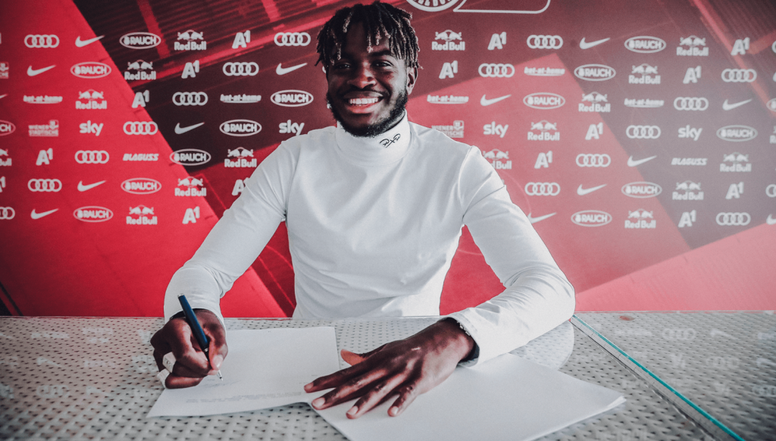 Salzburg sign Lyon gem
Solet is facing a new adventure in Austria. After shining in his home country, France, Salzburg have announced his signing until 2025. He has signed from Olympique Lyon, where, although he starred in the B team, he didn't manage to break into the first team forcefully.
It will be the first time that he plays outside France. He will have to adapt as soon as possible to continue developing until he achieves a leading role in the Austrian top flight. He didn't achieve it in Ligue 1: this is his new chance.
"I am very happy to be here and I want to achieve great things with Salzburg. I'm very motivated to go for it and I'm looking forward to the season", the player said in an interview with the club's official media.
"I want to make the most of my time here and make the most of me for the team and the fans. I'm very happy to be a Salzburg player now", he added. He also posed for various photos with his new shirt and took to the field for a few touches of the ball.
July 17, 2020