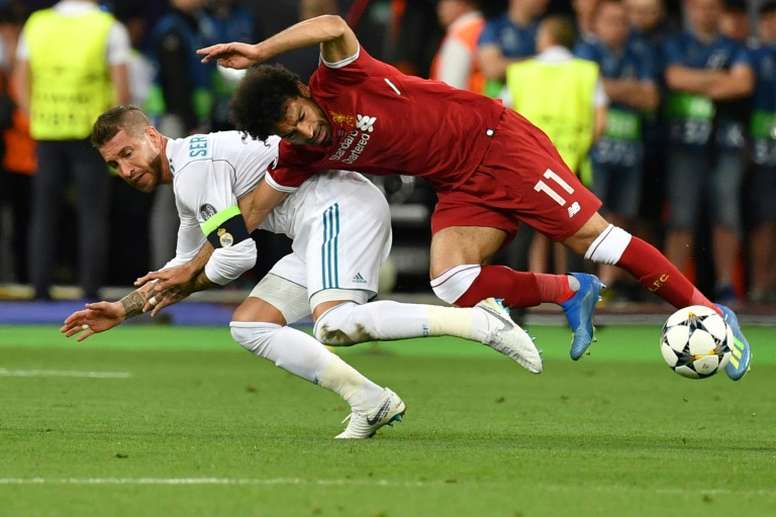 "Salah? My conscience is clear"
Salah's injury in the last Champions League final played by Madrid caused a wave of criticism against Sergio Ramos. When asked about it, the defensive midfielder did not hesitate in giving his own version of the facts and recalling the action.
"It's part of my life and I have to manage. People have a wrong view of me because of it and that's what caused the situation with Salah. My conscience is clear because I would never hurt a fellow footballer intentionally," he said.
As for his future, Sergio Ramos knows that when he hangs up his boots he will still be linked to the beautiful game, although he didn't say whether as a coach or in another role.
"I think I still have a few years of good performances in Madrid and in the national team. But I can confirm that I want to remain linked to the world of sport," he continued.
Sergio Ramos also spoke about Toni Kroos' role in Real Madrid, who has been linked to a possible exit next summer: "He is an indispensable member of our team. Since he started he has done an exceptional job and offers solutions within our game, he's incredible".
Finally, Sergio Ramos praised German football: "Germany is a reference and are examples of punctuality, discipline, serenity, mentality ... Many teams would like to boast of these values"