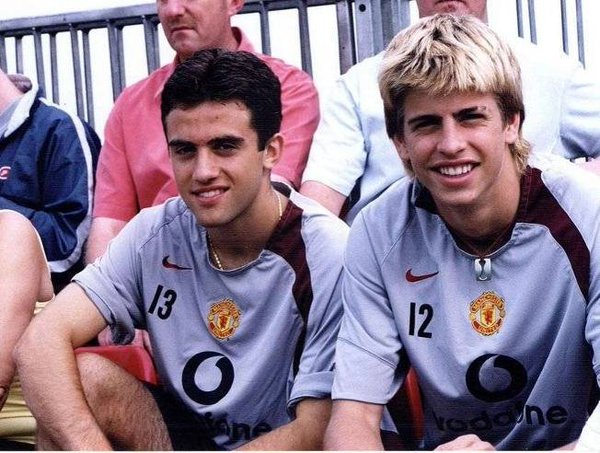 Rossi delighted to be back in Manchester
The 31 year-old free agent had been residing in New Jersey, but made the journey to Manchester last week after an invitation came from former teammate Ole Gunnar Solskjaer to join his squad's training sessions. The Italian is looking to improve his fitness and match-sharpness in an attempt to find a new side.
"This just shows you how much of a family Manchester United is", said the striker. "They have always taken care of their players." And he was quick to express his delight at the unexpected return. "It's a real privilege to be given this opportunity. It feels really good. When I heard about it, it just brought so much joy."
If there was one environment that would get him back to match-sharpness it would be with the Red Devils at Carrington, and this is something Rossi is quick to acknowledge.
"It's great to be playing with these exceptional players that I've been training with. It's helping me stay fit and stay sharp because if you're not sharp they'll definitely be on you. I make sure that I'm doing the best I can to better myself but also to help the team do the right things in training."
He has even enjoyed conversations with Sir Alex Ferguson, who's presence at Carrington has grown since the departure of Jose Mourinho.
"I had breakfast with him at Carrington the other day, we were talking and talking and he still remembers the transfer fee when I got sold. Just think about it: it was 11 years ago and in that 11-year span there have been hundreds of transfer fees and he still remembered my transfer fee when I went to Villarreal.
"It's great to see him in high spirits and great to see him just being about here on the football field," he added.
Rossi joined Villareal in 2007 after struggling to break into the first team at Old Trafford, and his career since has seen a mixture of success and crippling injuries. The 2010-11 season, for example, brought 32 goals in all competitions for the diminutive Italian. But knee problems have hampered his ability to play in the seasons since, and he has not played since his departure from Genoa in the summer of 2018.