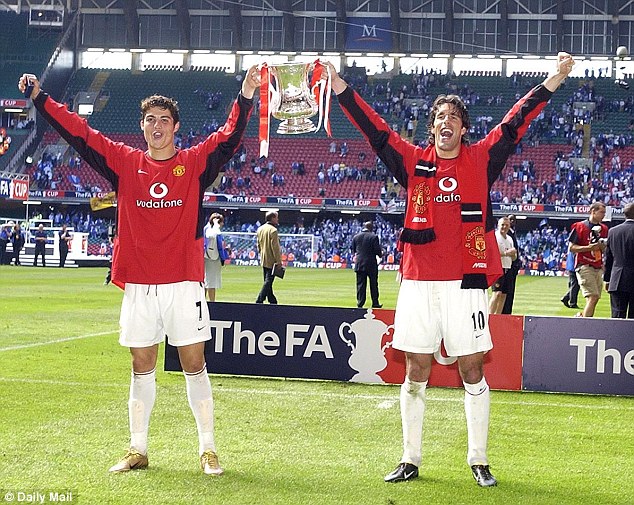 Rooney confirmed van Nistelrooy left United because of Ronaldo
Former Labour communications chief Alastair Campbell, a close friend of Sir Alex Ferguson's, revealed several months ago that Ruud van Nistelrooy's Old Trafford exit was due to his relationship with Cristiano Ronaldo.
It's widely known that the pair didn't get on, with the Dutch striker leaving for Real Madrid three seasons after the Portuguese winger arrived. Wayne Rooney attempted to explain why the pair didn't see eye to eye and how Ferguson was made to choose one over the other.
When asked on 'Sky Sports' if the issue came down to van Nistelrooy and Ronaldo battling for the spotlight, Rooney replied: "No, because at that time Cristiano wasn't near the level he is now."
"I think Ruud was used to David Beckham, getting the ball down Giggs getting the ball down putting crosses into the box getting on the end of them," said the former England captain. It was the beginning of the end.
Van Nistelrooy scored 150 goals in 219 appearances at Old Trafford, and Rooney labled him as the best finisher he's played with. His move to Real Madrid, however, worked out in Rooney's favour.
"And then Cristiano came in and started chopping back, chopping back and he got frustrated with it and I think it was probably the right time for Ruud to move and the likes of myself, Cristiano, Darren Fletcher to come through and be the next generation of the team."
"He was brilliant. And he's probably still the best finisher I've played with," the former Red Devils captain added. "He was a bit like Harry Kane, he just wants scoring. He hates not scoring. You'd win the game 4-0 and if he didn't score he'd sit there in the corner on his own. Be gutted.
"But he was fantastic. It was the first season he was brilliant. The second season you could see there were issues with him and Cristiano. One of them had to give and I think Alex Ferguson made the right decision."