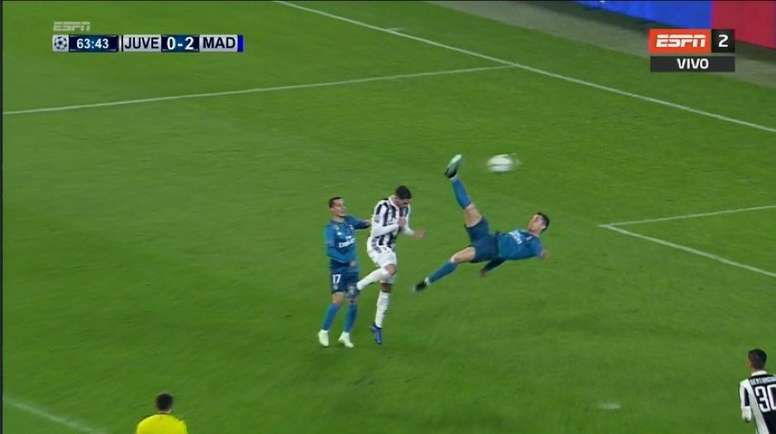 Ronaldo's sensational overhead kick that will go down in history
After opening the scoring early on with a goal that saw him make yet more Champions League history, the Portuguese's pièce de la résitance was still yet to come.
With 64 minutes gone Dani Carvajal crossed from the right and Ronaldo leapt into the air to produce a wonderful, wonderful overhead kick that left Gianluigi Buffon in the home goal a mere spectator as it nestled in the top corner.
The forward heemed to hang in the air and the sight of it hitting the back of the net was met by a stunned silence from the home fans.
It was a goal worthy of winning any game and it may well prove crucial in the tie.
Check out the strike for yourself below:
April 3, 2018