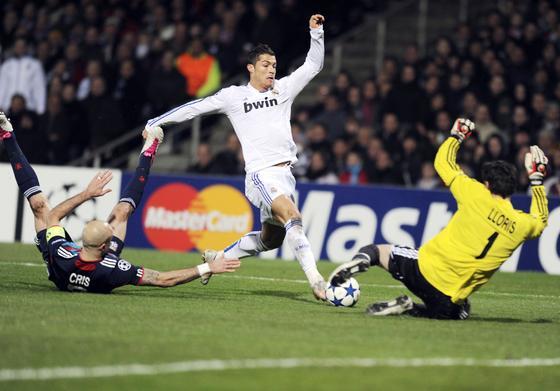 Ronaldo's impact
Not surprisingly, he is a guy with five Champions League trophies and the top historical scorer of the competition. So sure of goal that he wants to try and win more trophies with juventus, with Atletico being thier first opponents.
A study carried out by ProFootballDB determines the extent to which Cristiano Ronaldo influences the goals of his teams in the most prestigious continental tournament. He has played in the Champions League with Manchester United, Real Madrid and Juventus. He has 126 goals under his belt in 162 games played. The BeSoccer advanced statistics laboratory radiographs the importance of CR7 in his respective clubs and what data the attacker himself handles after studying the matches in which he has had some type of participation.
Cristiano Ronaldo's offensive production for his teams is brutal. Regarding the goals and assists that Ronaldo has got, he scored 72.7% of Juventus' goals in the last Champions League. His performance was remarkable, higher than the average for for his position. It was not enough for Juve to beat Ajax this time.
_
In the three Champions League won consecutively with Real Madrid (from 2016 to 2018), Cristiano has registered different percentages. Until Milan, hescored 16 goals and gave four assists. That is to say: he generated 71.4% of the offensive production of the team. Percentage terms that fell the following two years although he remained in similar figures at an individual level: 12 goals and five assists in 16-17 (47.2%) and 15 goals and two assists in 17-18 (51.5 %).
Without a doubt, it was at Real Madrid where he exploded as a differential and high impact footballer in the Champions League, because at Manchester United he never exceeded 50% participation in the goals made by the 'Red Devils' in Europe (campaign 07-08). The progression has been ascending, except for a couple of low peaks.