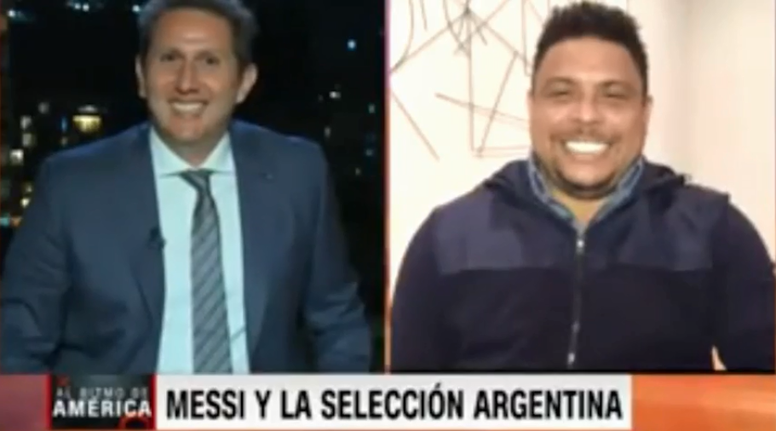 Ronaldo: It's unfair to compare Messi to Maradona
Now dedicated to helping run Real Valladolid, Ronaldo still has the aura of the player that amazed the world as he broke through as a teenager years ago.
A respected voice throughout the sport, 'O Fenómeno' was asked about his take on the age-old Messi v Maradona debate in Argentina.
"You could close your eyes and just pick one, and I'm sure that he'd score you goals. They're two footballing superstars. I'm not really into making comparisons, because they're very unfair, they're very difficult and especially when it comes to different generations. Maradona played in a generation quite a few years ago, but they are two geniuses who will remain in the history of football forever," he said in conversation with 'CNN'.
He then added: "What can we say about Leo? Let's hope he plays all his life. He's a player who's there to make people enjoy themselves. I'm sure Leo wants to give his team as much as possible and that's why he makes all this sacrifice. At the age of 32, he could refuse one more Copa America but he's there, instead of enjoying his holidays he's with the national team".
In addition to acknowledging his good friendship with Maradona, Ronaldo also showed his appreciation for the Argentinian people, to whom he is linked by a beautiful football rivalry.
"I think this rivalry has made Argentina much better and Brazil much better. Apart from football, I have absolutely nothing against them. There's a relationship, here we call them our Argentine brothers, so there's very good vibes between the two countries," he said.
Finally, in relation to Mbappé, the current president of Valladolid suggested that he is now one step above Neymar at PSG. "A player, who without making much noise, has taken a lot of the spotlight away from Neymar in a PSG team full of stars and, at just 19, is a global superstar. I love watching him play because of his similarity to me," he concluded.