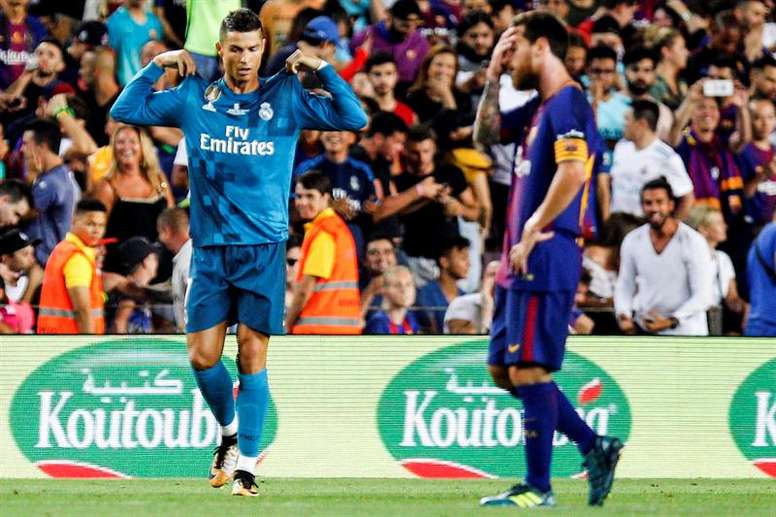 'Ronaldo is more complete than Messi, I would love to have him at Barca'
Albert Rivera, leader of political party Ciuadadanos, gave an interview with Spanish publication 'AS' and took the opportunity to discuss football's biggest source of debate.
"Cristiano is more complete and Messi is more of a genius, but I would like to have Cristiano at Barca," admitted the avid Barca fan.
Furthermore, Rivera also revealed his all-time favourite player, saying: "My favourite player is Ronaldinho. To me he seems a more complete player than Messi."
As a follower of Barca, the topic of conversaqtion quickly switched to Gerard Pique and penchant for making the headlines, and the politician feels that the Barca skipper would be better served keeping his mouth shut on occasion.
"I've never seen anyone get themselves in so many sticky situations. I understand that he has the freedom to express his views, but people also have the freedom to judge his comments. Even so, it bothered me when I watched Spain v Italy at the Bernabeu and the fans booed him,"Rivera explained.
Rivera has not been to the Camp Nou for some time. "I went a few times with Joan Laporta, but there was one of the members of the board that constantly insulted me and I never went back. With the current board I've been a couple of times. I've told some of the club hierachy to stay firm and not get swept up in the independence movement," he added.
Finally, the politician talked about the affect Catalan independece could have on Barca, saying: "No more Barca in La Liga or the Champions League, say goodbye to the sponsors, to Messi, it doesn't surprise me that in his last contract he put in a clause relating to Catalan independence...Seriously someone believes thay France are going to let them join (the league)."