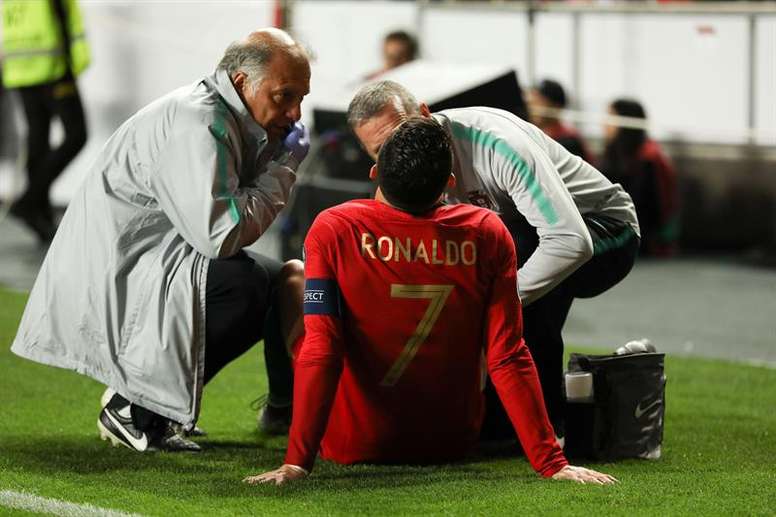 Ronaldo: I will return in one or two weeks
He sounded alarm bells in the minds of both Portugal and Juventus fans by falling to the floor injured in the international clash, but Cristiano Ronaldo has assured supporters that he will not be out of action for long.
"I know my body, I will be back in one or two weeks", he said to reporters after the match. Exactly 16 days remain until Juventus take on Ajax in the first leg of their Champions League quarter final, meaning his maximum time out of 2 weeks would prove just in time for a return for this all-important clash.
He notably returned to the touchline from the dressing room to appeal for a penalty in the second half of the match, which finished 1-1. And his lively nature will be of huge relief to Juventus fans, who know their Champions League dream could well hinge on the 34-year old.