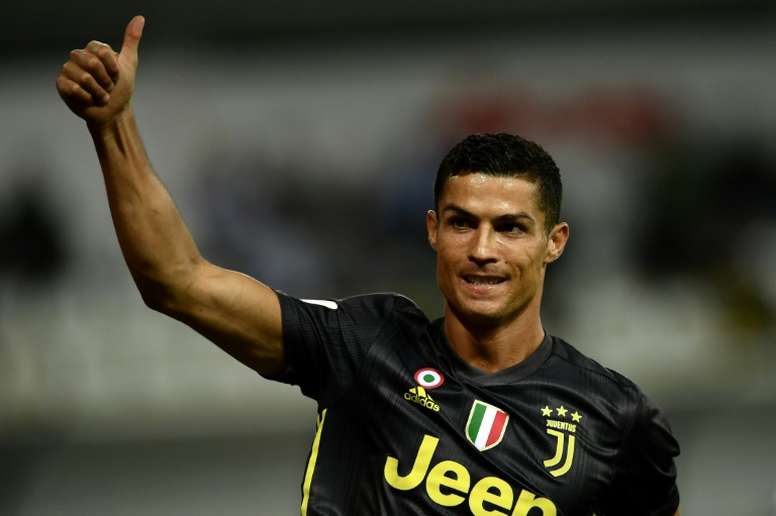 Ronaldo earns more than 14 Serie A sides
Ronaldo became the best-paid player in Italian football history this summer as he completed his move from Real Madrid, with 'La Gazzetta dello Sport' reporting that he earns four times Empoli's wage budget.
The Portuguese moves to Serie A as one of the biggest names in world football and that status is reflected in his wage packet.
The four-year deal signed by Ronaldo this summer costs Juventus almost €60m per year gross, a total that is higher than no fewer than 14 of the 19 other Serie A sides.
Along with the aforementioned Empoli, Ronaldo also earns more than the whole of Spal de Ferrara (€21m), Chievo Verona (€21m), Frosinone (€22m), Parma (€23m), Udinese (€26m), Atalanta (€27m), Genoa (€29m), Cagliari (€29m), Sassuolo (€30m), Bologna (€34m), Sampdoria (€36m), Fiorentina (€37m) and Torino (€43m).
The level of Ronaldo's wages hits home when it is compared to other stars, with the Portugual forward earning €21.5m more than Gonzalo Higuain, the competition's next highest earner.
Ronaldo's arrival took two records from Higuain as he ceased to be both the most expensive player in Italian football and the best paid.
However, there was a bonus for Higuain as his summed switch to AC Milan allowed him to increase his earnings by €2m per year.
In signing Ronaldo, Juventus knew they were doing more than just buying a player, with sporting, commercial and economic factors all considered before sanctioning the deal.
The response to his arrival was predictable. Shirts bearing his name sold out in record time, Juve's online shop crashed under the level of traffic.
It is estimated that since Ronaldo's transfer was made official on July 10, the 'Bianconeri' have sold more than 60,000 shirts at a price of either €77 for the kids' version and €144 for the competition version.
Now, it is up for the five-time Champions League and Ballon d'Or winner to guide Juventus to their first European title since 1996.