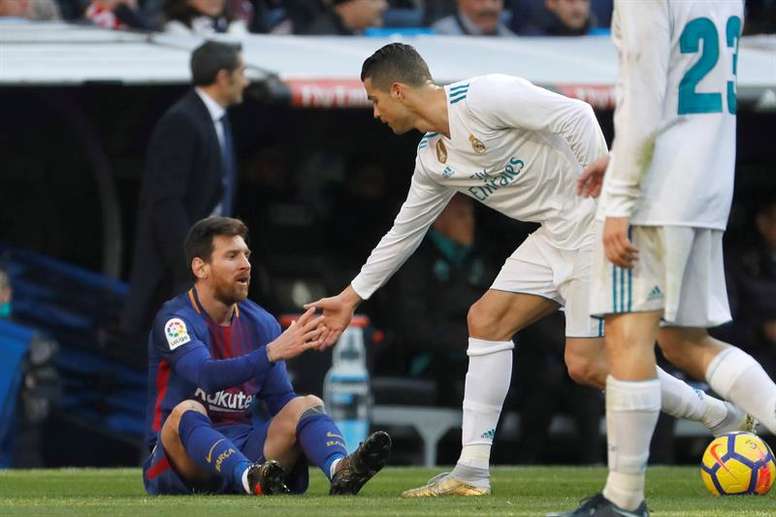 'Ronaldo does things that Messi doesn't'
Amongst a few declarations that he made on the Portuguese YouTube channel, ' Pilhado', Nuno Gomes had a few words to say about Cristiano Ronaldo and Lionel Messi concerning the rivalry on the pitch.
" Cristiano has a sense of competition inside him that has nothing to do with arrogance or vanity. You have to see that he wants to be the best in the world," the Portuguese said.
"If we were playing cards, he had to win and the truth is he would win. He is very good at a lot of things, but I don't know about absolutely everything. He is a good guy, an excellent person and I haven't noticed any differences between the Cristiano who played with the national team and the Cristiano of now. Now he is the best player in the world," he added.
Talking about the two stars, he commented: "If I were a manager and I had Cristiano Ronaldo and Messi in my team, as well as Neymar, I would tell them that from the halfway line forwards they can play wherever they want."
"There are those who say that Cristiano is where he is because he spends all his time in the gym and that Messi is a natural talent, but if hard word was enough to be like Cristiano then the whole world would do it. Cristiano is talented as well. And it doesn't seem that Messi has done a lot of work in the gym. Cristiano does things that Messi doesn't," he added.
"I would say I am diplomatic on this issue. And I say that Cristiano is the best in the world because of patriotism, but who doesn't like Messi?", Nuno Gomes concluded.