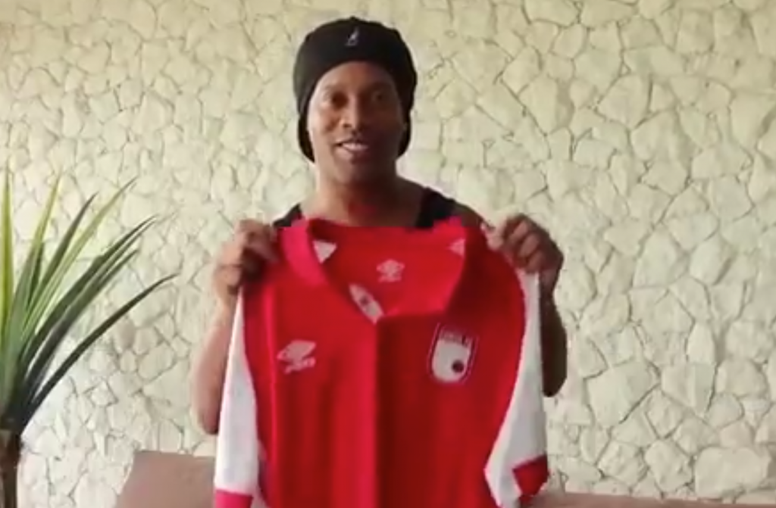 Ronaldinho 'signs' for Santa Fe
The city of Bogota has reason to celebrate. In just over a month's time, Ronaldinho will travel to the Colombian capital to play an exhibition match.
The ex-Brazilian player appeared in a video published by Santa Fe, which revealed that the '10' will wear the Santa Fe colours on 17th October.
"I will be another Santa Fe player on 17th October," Ronaldinho commented. Tickets can now be bought both at the El Campin as well as online.
September 11, 2019
September 11, 2019