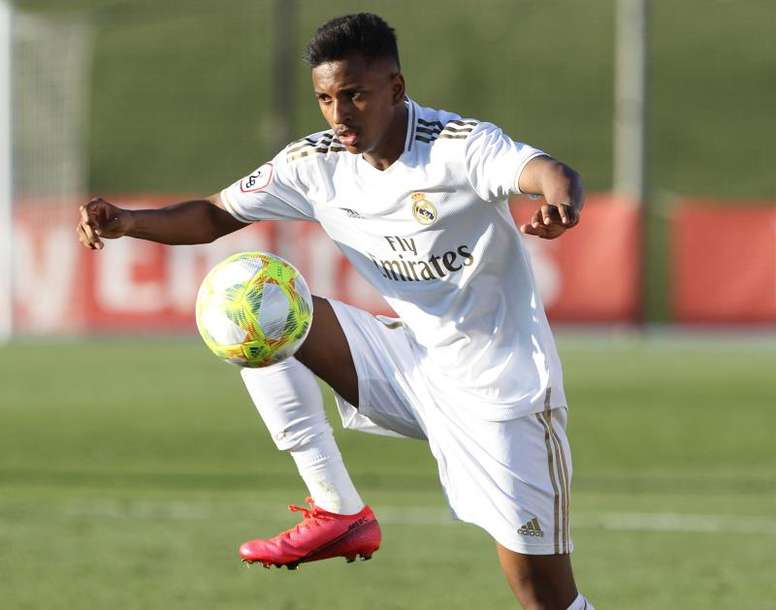 Rodrygo loses appeal and will miss the Clasico
The Brazilian player saw the second yellow card last Sunday after celebrating his goal (2-0) by confronting the opposition goalkeeper and Real Madrid's defence was that the opposing keeper ran out of his area to "rebuke Rodrygo at just a few centimetres distance from him".
Real argued that it was in that moment when the footballer, who had still not celebrated the goal, raised his arms in celebration "not knowing that the opposing goalkeeper was there or that he would confront" Rodrigo.
The Competition Committee disagree with Real Madrid's argument by saying that "it is not true" that Rodrygo acted "as if the goalkeeper were not there" since after being confronted by the goalie, Rodrygo responded "by raising his arms in an irate manner while shouting disrespectfully and without any doubt aiming it towards the opposing goalkeeper", something which is a bookable offence.
"The referee's decision can only be overturned when there is evidence of a clear error. An alternative explanation of events is not enough," the committee add.