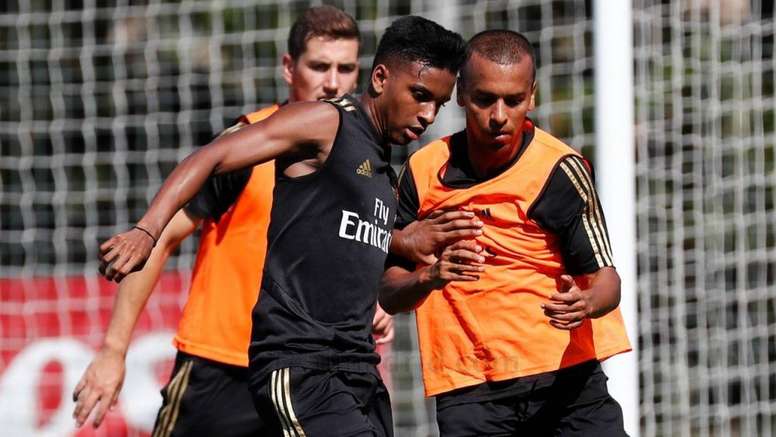 Rodrygo, James and Brahim participated in training
Real Madrid achieved their first training session of the week with Raul Gonzalez, to complete a group that only consisted of seven first-team footballers due to international call-ups and others out because of injury.
However, Zinedine Zidane had three new reasons to smile. Rodrygo Goes could complete the session at Castilla with the group and James Rodriguez and Brahim Diaz worked on the pitch at Valdebebas. Little by little, the Frenchman is clearing the infermery.
However, Karim Benzema exercised in the gym and Eden Hazard, released by the Belgian National Team, did not attend training on Wednesday. Isco Alarcón and Marco Asensio continued with their particular recovery process.
The next game for Real Macdrid will be against Levante on Saturday 14th of September, in a Santiago Bernabéu eager to claim three points after two consecutive drawrodriguezs.