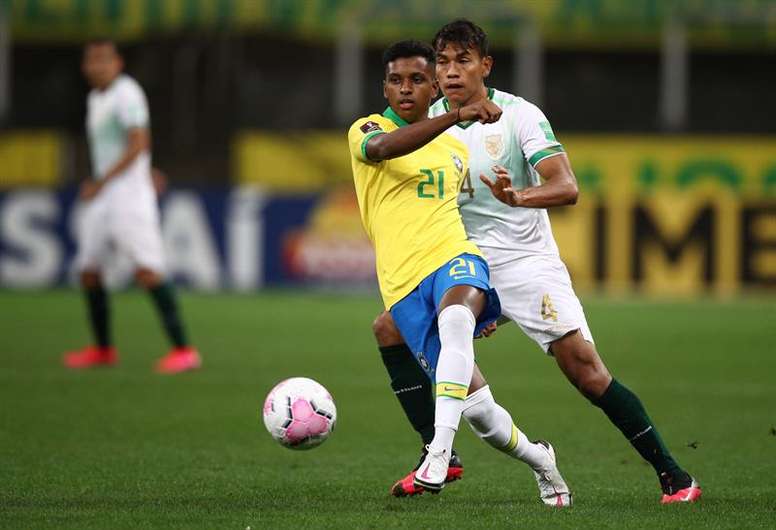 Rodrygo expects another exhibition of Brazilian attack in Peru
The team coached by Adenor Leonardo Bacchi 'Tite' will visit the Peruvian National Team next Tuesday after beating Bolivia 5-0 and Rodrygo thinks that the permanent attacking game shown in that first match of the qualifiers ought to be repeated in Lima.
"We have to attack and look for the goal at all times," said the 19-year-old striker at a press conference, who entered the game against Bolivia in the 58th minute and played a part in one of the goals.
"I think we must continue like this, although there are games and matches and sometimes we must have another strategy," but "attacking is in the DNA of Brazilian players," he added.
About the Peruvian National Team, which in the first day of the qualifying rounds drew 2-2 in its visit to Paraguay, Rodrygo said that it is "very strong", has "great players" and will have the home advantage.
"They have everything to make our lives difficult, but we are going to do our best to win," said the young striker.
Brazil will train this Sunday at the Joaquim Grava Training Center in Sao Paulo, where Tite will have to start finalising the team he will line up in Peru.
The team is scheduled to arrive in Lima on Monday night, to play the next day against the Peruvians in the traditional stadium Nacional.