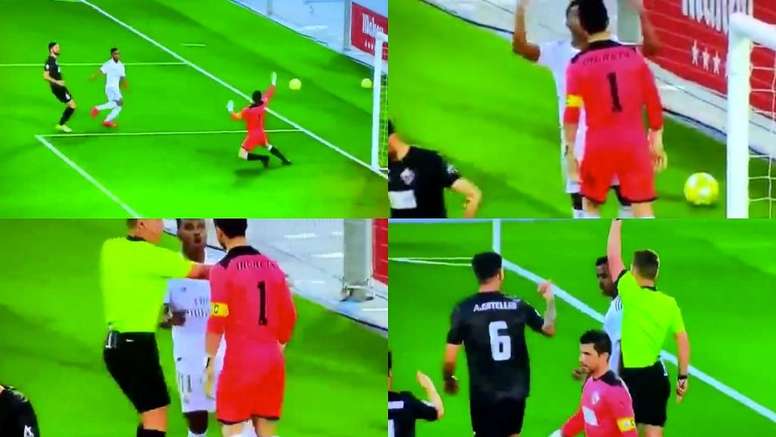 Rodrygo celebrated goal in GK's face, saw red and will miss Clasico!
Real Madrid Castilla beat San Sebastian de los Reyes on a day which saw Reinier make his debut and Rodrygo Goes return to the B team. Both were in the headlines, the former got an assist while the second did good and bad things.
Rodrygo was sent off with the B team for celebrating his goal, the 2-0 one in the 88th minute, in the opposing keeper's face. That was the end of the Brazilian's evening.
The young striker made a great individual move to get inside the box and beat Irureta from close range. After scoring, Rodrygo went over to the keeper and taunted him.
The referee did not hesitate and he showed him a second yellow card. He could have actually picked it up earlier. Sanse's defence drove Rodrygo crazy and he got involved in handbags on the odd occasion.
The main consequence of that is that Rodrygo will not be able to play in the Clasico. The Brazilian will have to sit out next week's action and is ineligible for both the B team and the first team's game. That's another player Zidane will be without after losing Hazard for basically the rest of the season.