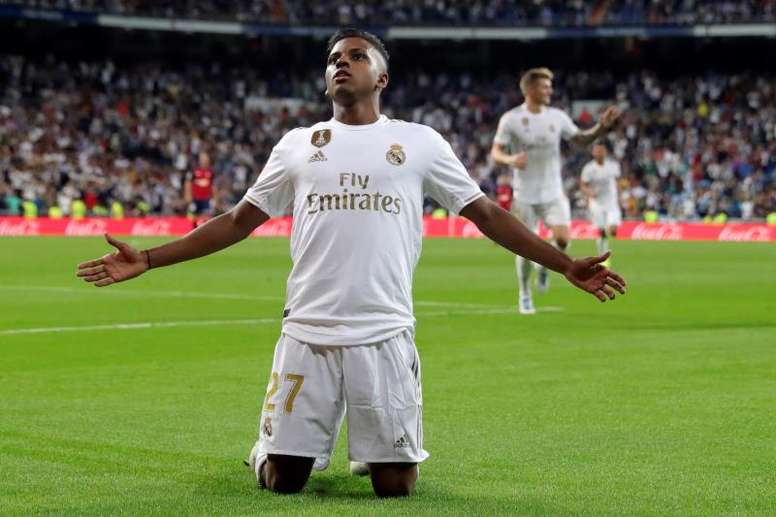 "Rodrygo can take Madrid to the time when there was Ronaldo"
The former FC Barcelona positively praised Rodrygo's game against the Turkish team and the level that he can bring to the team: "He has been an important part on a large scale in Real Madrid's win over Galatasaray. He is helping the team to get closer to the level that they had when Cristiano Ronaldo was around," he stated to 'Betfair'.
"He is starting to win the right to be a starter. The confidence that Zidane is giving him is important to the player's growth in Europe. Moreover, he is very competitive. He has skill, quality and above all, ability to score goals", said the winner of the Ballon d'Or in 1999.
Rivaldo believes that Rodrygo is giving arguments to play with regularity in the Brazilian national team as well. "He has a big advantage of playing at Real Madrid and of being a part of the Champions League team at such a young age. All of Brazil are seeing his goals, including Tite, Brazil's coach, so surely we will see him soon with Brazil too," he added.
About his former team, FC Barcelona, Rivaldo doesn't believe that the team is in crisis, although he sees it difficult for them to get through to the final 16 and says it will be "a big disaster". The Brazilian thinks that the changing moment will come when it is needed: "If Valverde fails in his mission to win the Champions League, the most normal thing is for Barcelona to get a new coach next season. If that happens, if it fails again, I think it would be the right time for a change. Ronald Koeman would, of course, be an excellent choice".
The Brazilian criticises the attitude of Barca for dependence on Leo Messi and Luis Suarez: "The new must step forward and take responsibility for marking the differences," concluded the Brazilian.