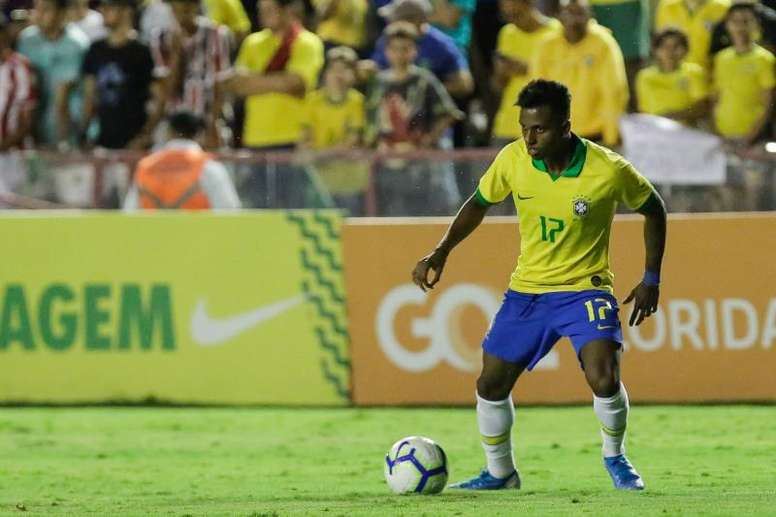 Rodrygo beats Vinicius to a Brazil call up!
The Rodrygo-Vinicus debate has also been installed in Brazil. Although both still have a long way to go to lead the national team, everyone insists on comparing them for their age, the similar conditions in which they arrived in Madrid... and their bright future.
Rodrygo's last month, who has called up for Brazil for the first time, has been explosive. His hat-trick against Galatasaray has already made Champions League history, but what he proposes goes beyond numbers or statistics.
The former Santos player has scored as many goals in six games as in his last half-campaign in Brazil. It is, however, his brazenness and all his intangibles that have made him overcome a Vinicius who has not been able to achieve the same level.
At 18-years-old, he could debut with Brazil in the 'SuperClasico' against Argentina and the comparisons with Vinicius, who burst onto the scene a year ago, but has been rather quiet this season, have not stopped in the Brazil national team.
There, they say that everyone expected more from the former Flamengo player, much more consolidated in Brazil than Rodrygo. However, the young striker, almost apathetic in Santos, has managed to exploit even in a position unsuitable to his characteristics.
In 'AS', Brazilian journalists even compared his start of the season to that of other legends: "Ronaldo had an irregular start at PSV and Ronaldinho's start at PSG was not good. It happens to the best. Vinicius and Real Madrid must have peace of mind.
_