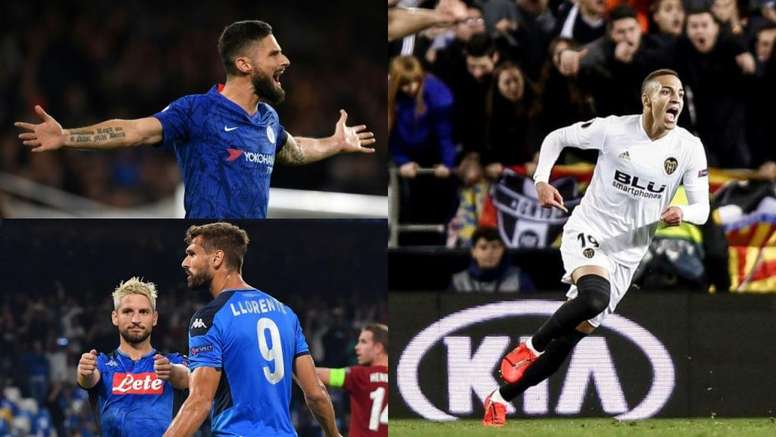 Rodrigo, Llorente and Giroud favoured choices
After Luiz Suárez's injury, Barcelona have gotten to work to bring in a centre forward in this window.
The Catalan press spoke about names such as Aubameyang, Werner and Lautaro on Tuesday, but their clubs have flatly refused a deal in the middle of January.
With this in mind, the Catalan outfit continue to keep in mind a name that the Barca board and new coaching team have liked for quite some time.
According to 'Sport', the most viable option at the moment would be Rodrigo, although Barca wouldn't want to buy him permanently at the moment.
The board's idea would be a loan until the end of the season with an option to buy at the end of it. Furthermore, the loan would involve money.
Although that option would be seen favourably by the player, it doesn't seem to please Valencia who want cash to bring in Paco Alcácer now.
Facing the difficult situation, 'Mundo Deportivo' put 2 new names on the table on Wednesday: Olivier Giroud and Fernando Llorente.
Both players meet the demands required to play for the club: proven and accessible players.
Both of them would look on the move very favourably and would be a quick and easy fix until Barca get a number 9 in the summer.