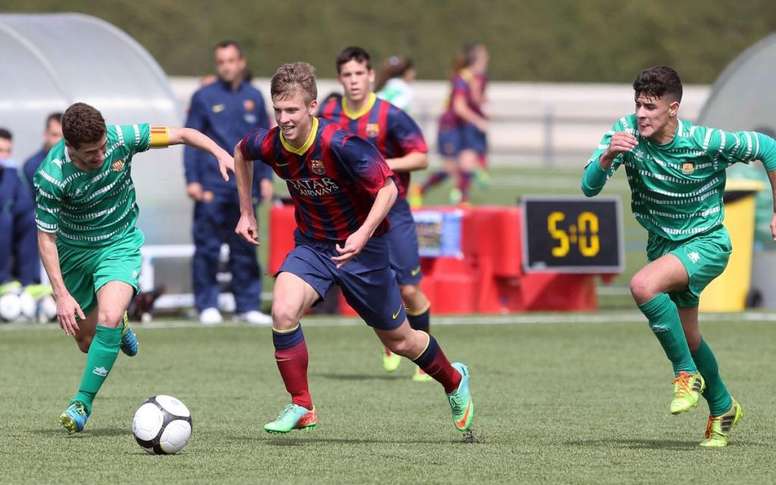 "Returning to Barca' We will see what happens..."
"I don't close the door to any club, not to Barça either. We'll see what happens ... Now I am a Dinamo player and we will see what has to happen in the future...", Dani Olmo said.
The Spaniard would be delighted to play in La Liga one day. "I wish, why not be able to return?", he made clear.
He went over what he learned during his time at La Masia. "I keep the values. I also learned about style. At Barça there is a lot of touch play, mobile play... That's what I've learned the most", he underlined.
But for now, he is only thinking about his team. "I am focussed on Dinamo Zagreb. We have just started the season and I think it will be a very good one. We have started well in the Champions League, there are still 2 matches left and it is in our own hands to get through to the next round. There is still a lot of work to be done", he concluded.
Dani Olmo is attracting the attention of big clubs. Teams like Man City, Juventus and Milan are following the Dinamo Zagreb player closely. He prefers to leave his future aside and enjoy the moment.