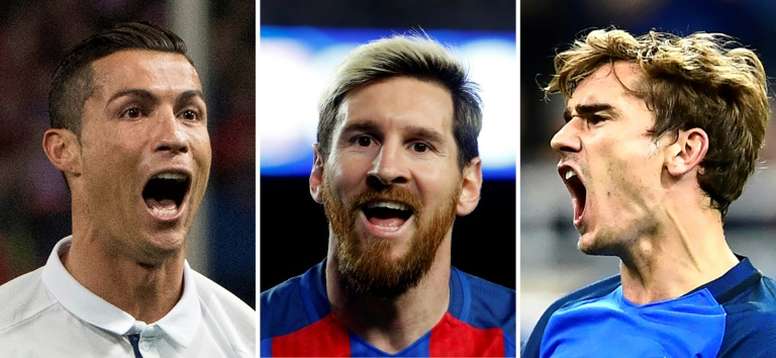 Result: This is your favourite for the Ballon d'Or
Tomorrow we will know who is the best footballer in the world: Cristiano Ronaldo, Antoine Griezmann or Leo Messi?
The result shows a clear decision. 59% of you believe that Ronaldo will win the trophy tomorrow once again. 35% believe that the Argentinian Leo Messi deserves the trophy the most and only 16% of you think Antoine Griezmann should win this title.
Tomorrow we will know more and who of you was right.