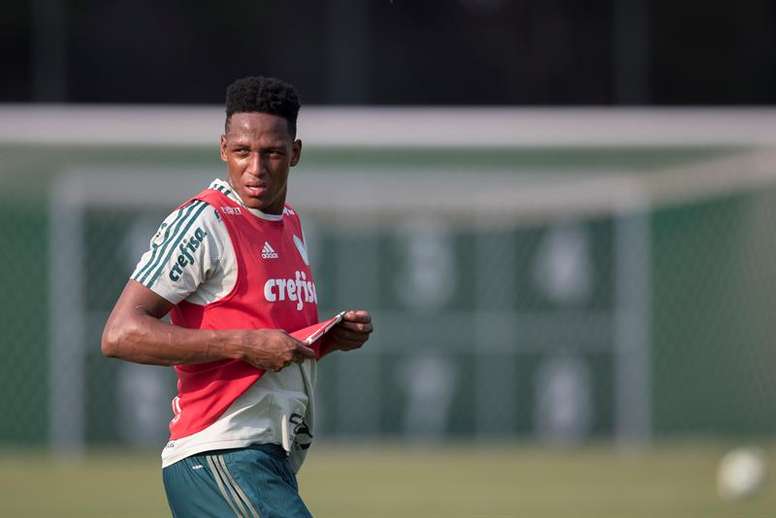 Reports: Mina set to become Barca's second January signing
It appears an agreement has been reached that will see Yerry Mina become a Barcelona player. The Colombian centre-half will be officially announced as a Barca player in the coming hours as he prepares to sign the most important contract of his career to date.
The 23-year-old will head for Barca's Ciudad Condal training base in the coming hours. With the Brazilian side having given the player permission to pack his bags and head for Catalonia to seal a move that will see him commit to the Camp Nou-based side for five and a half years.
Barca had previously agreed a deal that would see the strapping centre-back join them after this summer's World Cup in Russia, but Ernesto Valverde's side have opted to move the transfer forward and will pay €12.3m to complete the deal, with the player's release clause to be set at €100m.
Mina will thus become Barca's second January signing, with his arrival set to fill the hole in the squad created by Javier Mascherano's impending exit, with the Argentina thought to be set for a move to China.
Mina is a fine physical specimin, with his athletic build and great pace completing an often overlooked ability to bring the ball out of defence. Former Barca defender Edimilson knows the Colombian well and has even gone as far as to compare him to 'Seleçao' legend Lucio.
The Colombian international established himself as one of South America's best defenders during his time with Palmeiras and whilst injuries have stunted his progress of late, he will now look to re-establish himself in Europe after Barca beat off significant competition for his signature.