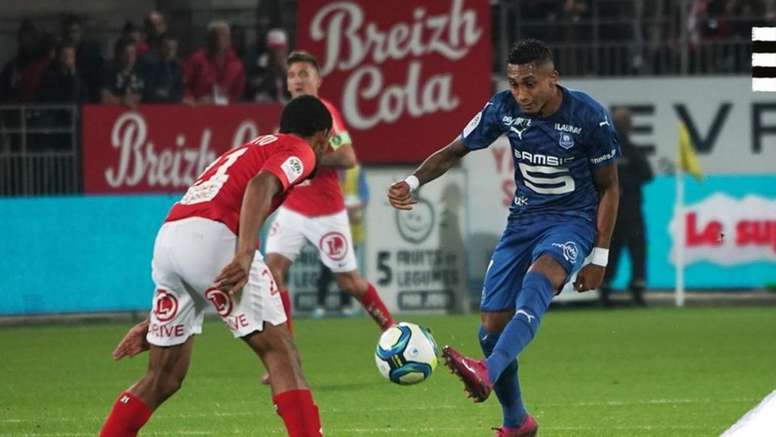 Rennes ask for the 0-0 draw with Brest to be replayed
Put yourself in this sutuation. A Brittany derby and Raphinha makes it 0-1. It seemed legal and that's how the experienced referee saw it. The home side, on the other side, did not agree and were waiting for the VAR to tell the referee to review it.
As this did not happen, they started to put pressure on the referee and even threatened to leave the park if it was not disallowed.
Without be told to do so, Turpin then ran over to look at the incident again. After this second OFR, he disallowed the goal for a foul by Siebatcheu on Denys Bain. The television pictures suggested there was not much in it.
Rennes have now decided to protest as a club. According to 'RMC Sport', the club will formally request the result to be made void which, in their opinion, should have been a win for them and not a draw.
After the match, Rennes also asked for an explanation from the head of referees after this bizarre sequence of events.