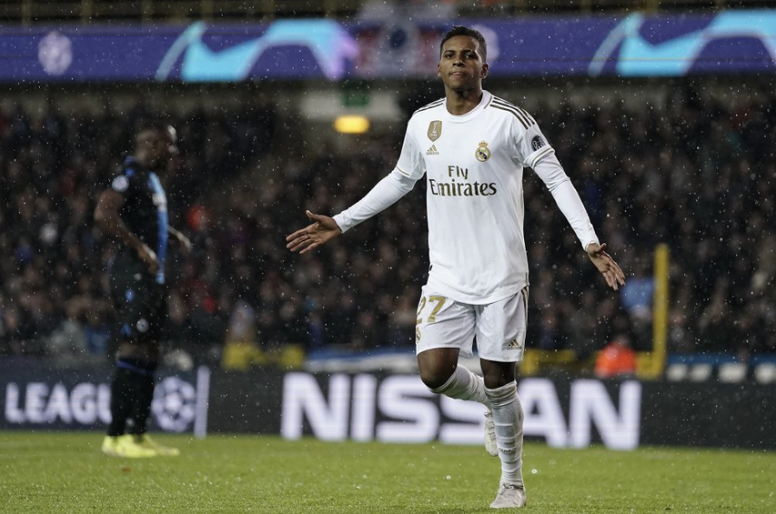 "Renier? I'd bet on Rodrygo..."
Former Brazilian footballer José Edmílson, who played four years with Barcelona, said on Friday that midfielder Reinier, who signed for Real Madrid in January, is a "very good player", on a par with Rodrygo Goes, who also plays for the Madrid team.
"Reinier is a very good player, I put him at the level of Rodrygo in terms of formation. He is young, but he played many games last season" with Flamengo, said Edmílson at a LaLiga event in Sao Paulo.
The former Barcelona, Villarreal and Zaragoza player said that Reinier "is one of the great jewels of Brazilian football, like Rodrygo and Vinicius".
The three Brazilians have been signed by Real Madrid in the last two and a half years. Vinicius was the first to join the first team, in 2018.
The following season it was Rodrygo's turn and this year Reinier has arrived, a playmaker who has just won the pre-Olympic team, qualified for the 2020 Tokyo Olympics, and has often been compared to Kaka for his style of play.
"To me, Reinier is a great player, he has everything to make it work. I don't know personally how he behaves. Rodrygo (also) is a great player. Of the three, I would bet on Rodrygo because I know his parents and his family," said the 2002 world champion.
However, Edmílson regretted that only three players have stood out in recent years in a country of 210 million people, such as Brazil.
That is why he is committed to "continuing to train more", both "on and off the field" because Brazilian football, in his opinion, "has everything to grow in the next five, ten years".
Edmílson took part this Friday in an event to promote "Bravo!", an initiative that has brought together hundreds of young people between the ages of 16 and 19 from all regions of Brazil and will be broadcast on television in a reality television format.
LaLiga, supported by its ambassadors, including Cafu, Denilson, Ze Roberto, Luis Fabiano and Djalminha, is a key player in this project, having brought its methodology and technical team to Brazil to select the most talented teenagers. after going through several stages, the group of young winners will travel to Spain, where they will undergo high-performance training with LaLiga coaches and play matches against youths in the Spanish tournament.