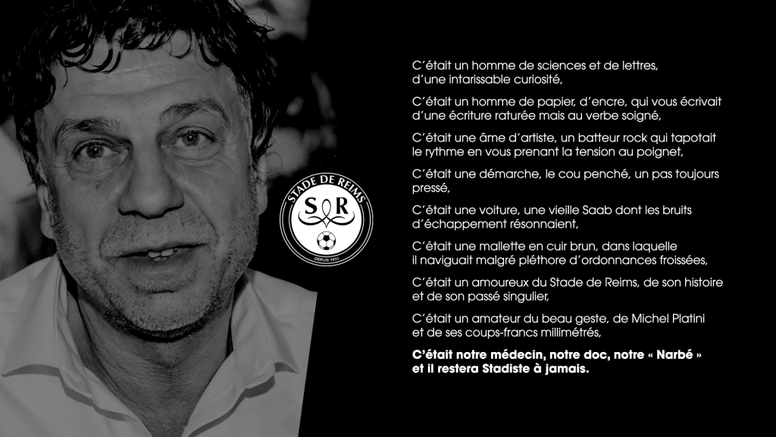 Reims doctor commits suicide after getting coronavirus
Bernard Gonzalez, the Stade Reims club doctor has committed suicide. He had caught COVID-19 and was self-isolating with his wife when he was found dead this Sunday.
The city's mayor Arnaud Robinet has confirmed the tragic news. "I'm thinking about his parents, his wife, his family... He is a collateral victim of COVID-19 because he had tested positive and was in self-isolation. I know he left a note to explain what he did, but I don't know what it said," he told 'Le Parisien'.
Stade de Reims confirmed the death of Bernard Gonzalez on their website, without offering too many details on the causes. I'm lost for words, I'm stunned by this news. This pandemic is affecting Stade Reims right to the core, he was a key figure at Reims and a great sports porfessional has left us. He has carried out his job at the club for over 20 years in the most professional way possible, he did it passionately and even unselfishly," Jean-Pierre Caillot, the Reims president, said.
April 5, 2020
"Doctor Gonzalez, in the club's toughest times, worked voluntarily. He was a doctor who was thorough in his work. Of course there was friction between us, a friendly friction, that any club has with the doctor, but we had made this a game. He was my personal doctor and all my thoughts, those of the club of which he will continue to be a strong figure, are with his wife and parents. It has surprised us all," the president concluded.
At this moment in time, there are 70,478 confirmed cases of COVID-19 in France and 8,078 deaths.