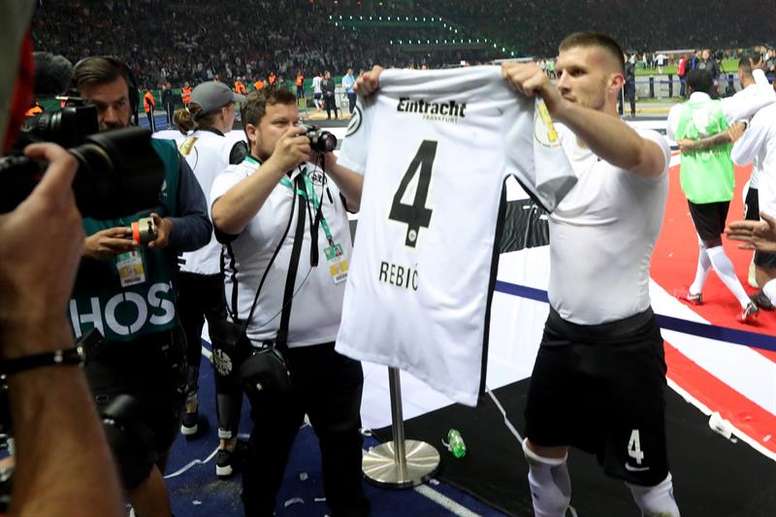 Rebic could become Atletico Madrid's Jovic
Eintracht Frankfurt are still hogging all the headlines in Germany. After the multi-million euro exit of Luka Jovic to Real Madrid, Frankfurt may make more big money sales.
'Bild' talks about Atletico Madrid interested in the Croatian striker Ante Rebic, who, like Jovic until this summer, has been at the German club for the last few seasons.
At 25, the striker become more mature and Atletico value very positively the great World Cup he had for Croatia in Russia.
Although his last campaign has been slightly overshadowed by Jovic, there are positive reports of his last two seasons at Atletico Madrid. Above all, in the 2017/18 campaign where he had a great Bundesliga and helped his team lift the German Cup.
The German media outlet says that Rebic could become the ideal substitute for Antoine Griezmann as Rebic has a great future ahead of him and it would not cost the club a fortune.
'Bild' recalls that the Croatia international could cost around 40 million euros, which would be only a third of what Atletico will get for Griezmann's departure.
The ex-Fiorentina, Hellas Verona and Leipzig man scored 10 goals and got six assists in the season just gone with Eintracht Frankfurt. And he was one of Croatia's great attractions at the last World Cup.