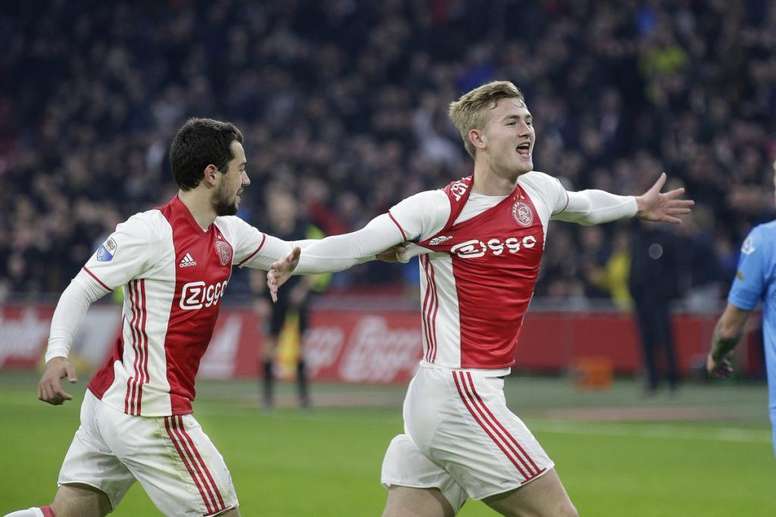 Real Madrid target De Ligt opens scoring for Ajax
Ajax welcomed Tottenham to Amsterdam having secured a 1-0 lead away from home in the first leg.
Matthijs De Ligt wasted no time doubling that lead as he scored after four minutes in the second-leg.
He wriggled his way free in the box to get onto the end of a corner with a decisive header which Hugo Lloris could only watch as it sailed past him into the back of his net.
The Dutch side would now lead 2-0 on aggregate and would advance into the Champions League final where they would face Liverpool, if the scoreline remains as it is.