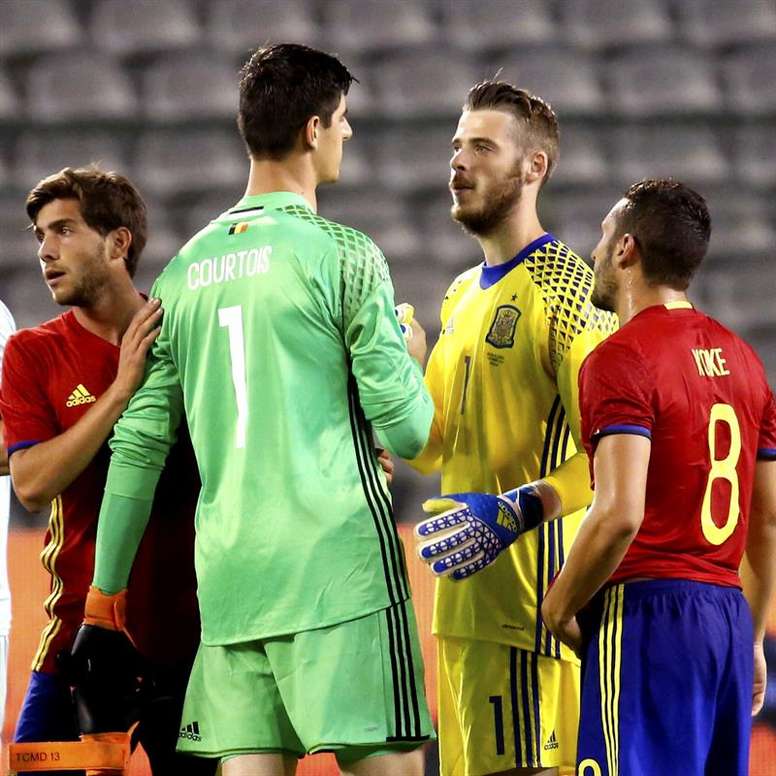 Real Madrid sent their transfer supervisor to talk to Courtois and De Gea
As published by 'Marca', Calafat beared witness to the FA Cup clash between Manchester United and Chelsea last Monday at Stamford Bridge.
The aim was to closely follow both goalkeepers' performances, and assess the possibility of one of them replacing Keylor Navas.
In fact, Calafat joined both players in their changing rooms, where he spoke personally to them, and tried to determine their desire to play for Real next season.
Also according to 'Marca', this recent visit from Madrid's director of transfers would derive in a definite upcoming signing from Florentino Perez, and would just be the final review before putting pen to paper.
De Gea and Courtois have both been on Real's radar for years now and they are two of the best goalkeepers in the world. Now the decision is up to Florentino, we will have to wait an see which goalkeeper he goes for.