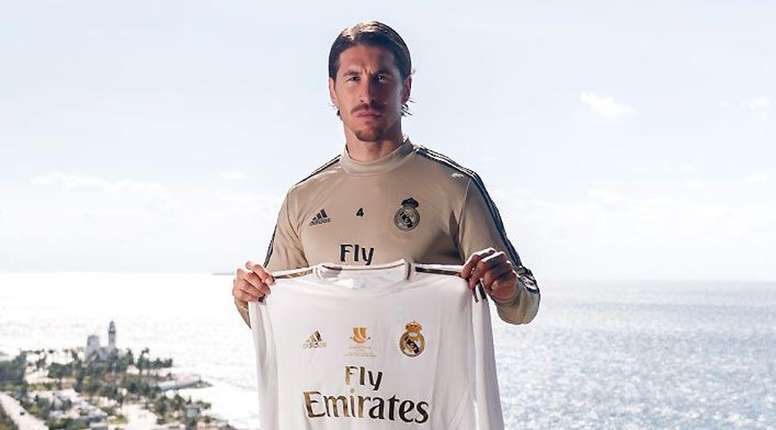 Real Madrid's top for the Super Cup
Real Madrid will play a new final against Atlético Madrid and Sergio Ramos already warmed up for the match on social media, where he presented the top that they will wear.
It is not a special top, although it will have the Super Cup final logo in the centre and details of the match. It is the first 'final four' of the tournament and the first one to take place in Saudi Arabia, although the RFEF already experimented with Tanger in 2018.
After beating Valencia, Real Madrid are in the final and will wear white. Atlético will wear their usual red and white after beating Barcelona.