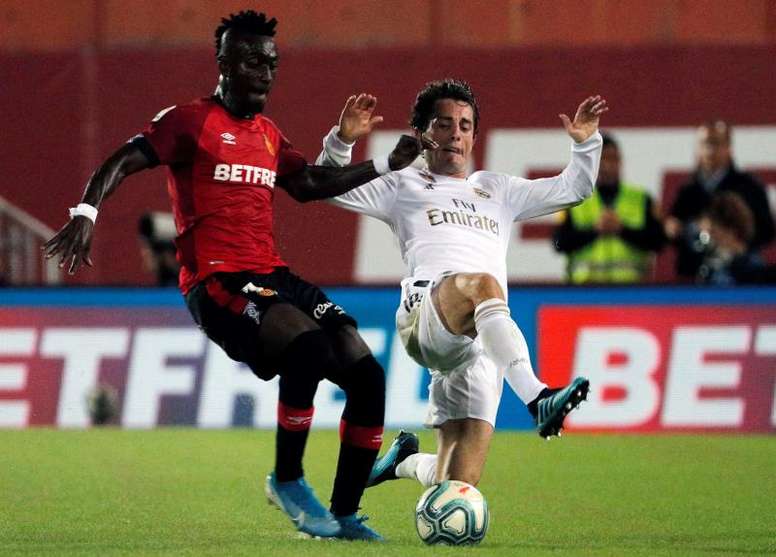 Real Madrid's depleted team wrecked in Son Moix
Kroos, Modric, Lucas Vázquez, Hazard... none of them were on the Son Moix turf this Saturday. This gave other team-mates the opportunity to show their best version on a pitch that, in theory, should not have been too much of a challenge.
However, the latest of an increasingly long list of Real Madrid wrecks of games happened this weekend. Out of the unusual players on the pitch, only Vinicius managed to put some spark in an attack that can't seem to score. The Brazilian played decently, but again showed that there is room for improvement from door to door.
Zidane could not have gotten a more offensive team considering how many players were injured. With Casemiro at his core and anchor in midfield, the Frenchman gave James and Isco a chance. But neither the Malaga native, who totally disappeared in combat, nor the Colombian, who had some good moments but was not consistent, were decisive in achieving a positive result.
Another striker who missed a golden opportunity was Luka Jovic. He wandered around Son Moix without generating danger, showing a complete lack of motivation. He has already played eight official games, but he has not managed to score one goal to this date.
But Real Madrid's defensive force was not much better. And the main culprit is Alvaro Odriozola. The former Real Sociedad player started, but he was sanctioned with two yellows and will miss the match against Leganés.
Militao was also not at his best, and the scoresheet was clearly making him nervous. The Brazilian, who started as Varane rested, still has to find his place in Real Madrid.
A line-up that looked like Real Madrid's B team saw the did not fulfill the expectations right when Zidane's squad is in one of it's most decisive moments.