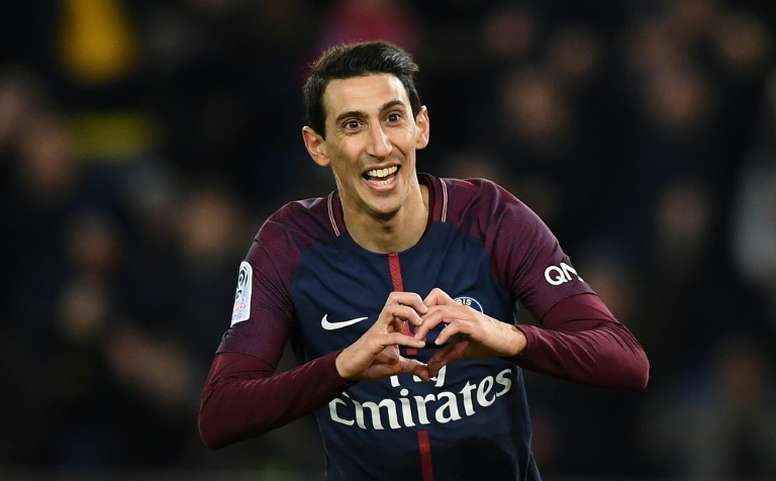 'Real Madrid is in the past, I would have no problem playing for Barcelona'
"My relationship with Real Madrid has finished, because my cycle there ended. Frankly, I wouldn't have any problem playing for Barcelona, on the ocntrary. The only club I couldn't sign for is Newell's Old Boys because I'm a Rosario Central fan," the Argentine exaplined, following reports that Barca are monitoring his availability.
Di Maria recalled the letter that Real Madrid sent him before he played in the World Cup final in 2014. The playmaker suffered an injury in the quarter-finals and missed the semis, before his move to Manchester United was completed later that summer.
"I received a letter from Real Madrid the same day as the World Cup final. I too0k the trouble to read it and then I tore it up. The letter said that the Argentine national side had to take the responsibility for what could happen to me if I played in the final. I don't need to remember that letter to be motivated when I play against them. Playing against Real Madrid is motivation in itself," he explained.
Di Maria recalled the 6-1 thrashing at the hand of Barcelona in last season's Champions League ahead of the trip to the Bernabeu, saying: "Those type of results don't normally happen, but they can come to pass. Frankly, it was very strange. In the first leg we gave ourselves a good cushion on away goals, but at not point did we think it was enough..."
"Barca did what they had to do at the Camp Nou, they're not just any team they showed that anything is possible in football. For us, it was a very difficult momnet, but it is ancient history, life goes on and you have to look forward. That's what we did and today we're in a good place," he added.
Ronaldo, Neymar and Messi
Di Maria is one of few players to have shared a dressing room with football's three biggest stars. "They're three top players and it's a privilege to have played alongside them. Few players are lucky enough to have played with the three best footballers in the world. When I'm older, I'll be able to look back on it with a lot of nostalgia," he admitted.
Finally, the Argentine was unwilling to discuss 'Penaltygate', which saw Edinson Cavani and Neymar fight over spot-kick duties. "I don't want to revisit that episode," he explained. "It doesn't make sense to keep draggin it up. All I can say is that Neymar has been very well received in Paris, simply because he is one of the best footballers in the world," he concluded.