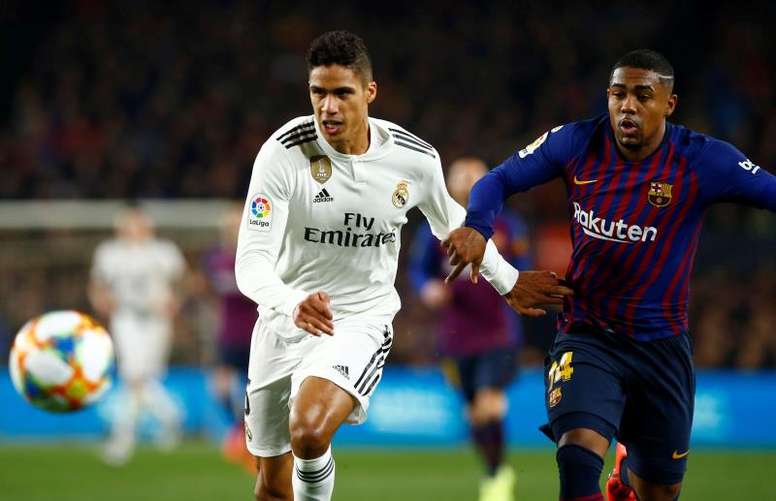 Real Madrid insist on 500 million for Varane
The €500 million in his termination clause, or nothing. That is the position that Real Madrid has taken in order to ensure that one of its key men continues with the club. The management is not willing to lose Varane.
After the rumours that have arisen about the possibility that the Frenchman could change tack to face new challenges, the club has kept its cards close to its chest.
To please the player, the club has not ruled out reviewing his contract, which expires in 2022, to offer a salary increase quite remarkable to place him in one of the highest salary levels of the club.
The aforementioned media assures that Varane, in the case that he accepts the revision of his contract with no pressure to leave, would receive a total of nine million euros per year.
Moreover, they also reveal that Varane's own way of looking at his future may have changed since the arrival of Zidane, who is popular for the player.
Keep up to date with all Real Madrid transfer news and rumours.