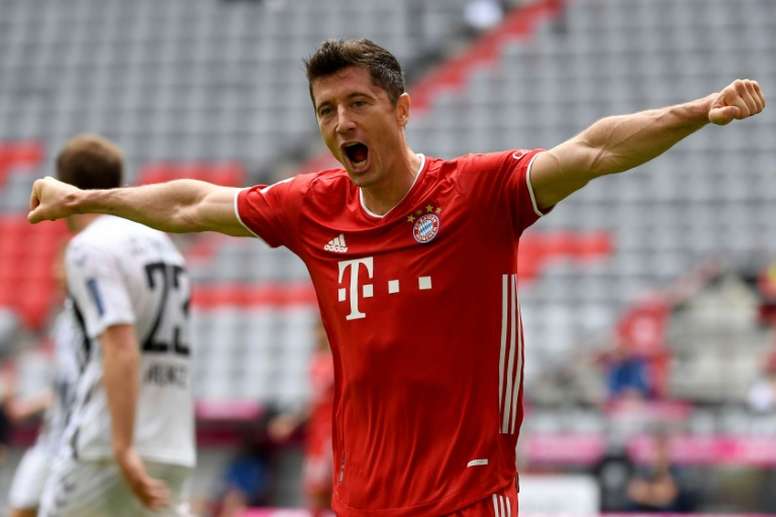 "Real Madrid? I don't regret staying at Bayern"
In an extensive interview with Robert Lewandowski to 'Sport Bild', the attacker talked about important topics such as the Champions League, his current situation and the option he had of going to Real Madrid in 2018.
Real Madrid thought about the Pole to replace Cristiano Ronaldo who had just left the club, but Lewandowski decided to stay at Bayern and will continue to do so.
"There was lots of speculation at that moment. Real Madrid are a very big club and I was thinking about them, but I stayed and I don't regret it," the Bayern striker said.
Lewandowski insisted that Bayern "are a great family" and that "rules out any doubt". "I'm very happy in Munich and I'm a Bayern player 100%," he continued.
Robert Lewandowski has now won the Bundesliga six times and he has three years left on his contract. He will be 34. That could be when he renews for the last time.
"I don't put any limits right now. In August, I'll be 32, but I feel 27 or less. I want to play at the highest level for many more year and I'll do everything possible to achieve it," Lewandowski concluded.