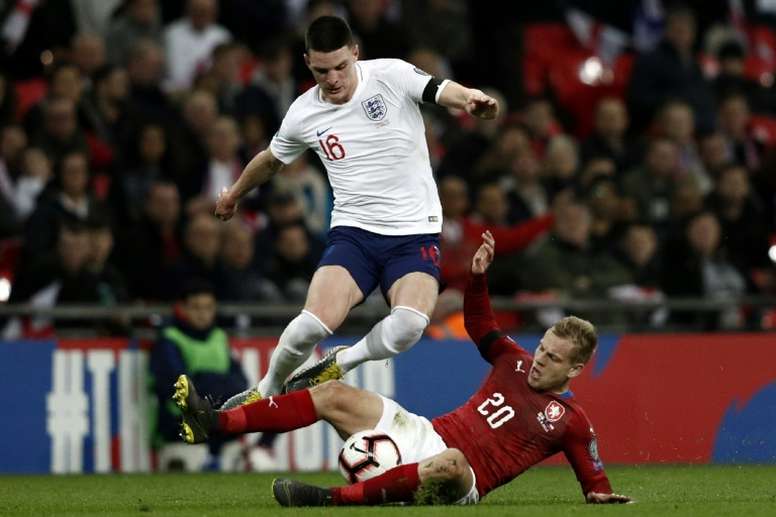 "Real Madrid have spoken to Rice's family"
In recent months, Declan Rice has not only been in the news for choosing to represent England at international level. The 20 year-old footballer can play as a centreback or a midfielder and has stood out as player with an enormous future in the Premier League.
Rice has played 35 games for the Londoners and has shown to be a reliable and quick defender who can play the ball out well.
Now, Scott Minto has linked the player with Real Madrid in a Malaysian television programme: "I heard that Real Madrid are knocking on his door and they have spoken to his family. I am not going to say who told me it, but it is a reliable source.
The ex-footballer gave a description of Rice for those who still do not know him: "He is physical, quick, he is incredibly mature for his age and he is improving a lot in every game he plays."
After playing 31 matches, 20 of them as a starter, last season, he has played 35 games for West Ham in the current one, 34 of them from the beginning. He has scored two goals and given one assist.
For more information on Real Madrid transfers, please click here. https://www.besoccer.com/new/the-latest-real-madrid-transfer-news-and-rumours-549190