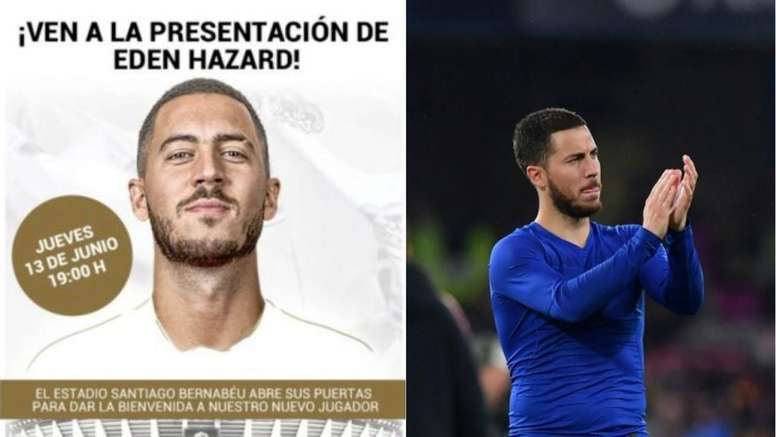 Real Madrid call on fans to fill the Bernabeu for Hazard's presentation
"Come to Hazard's presentation!," implored Real Madrid in a message sent to their socios. The club are working against the clock to fill the Santiago Bernabeu for the Belgian's presentation which is at 7pm this Thursday.
After Luka Jovic was presented in the anteroom of the club, Real Madrid want to bring back the red carpet presentations which have not occurred since 2014. That was when James Rodriguez and Toni Kroos signed after the World Cup in Brazil.
However, the best attendance the club got for the presentation of a player was for Cristiano Ronaldo. The intention of the club is for Eden Hazard to be received in the same way as the Portuguese star by filling the stadium.
Despite not having a shirt number yet, in Chamartin there is speculation of him inheriting the number '7' shirt of Ronaldo. Nevertheless, the club will respect Mariano, who wears that shirt at the moment and Hazard will be presented without a shirt number.