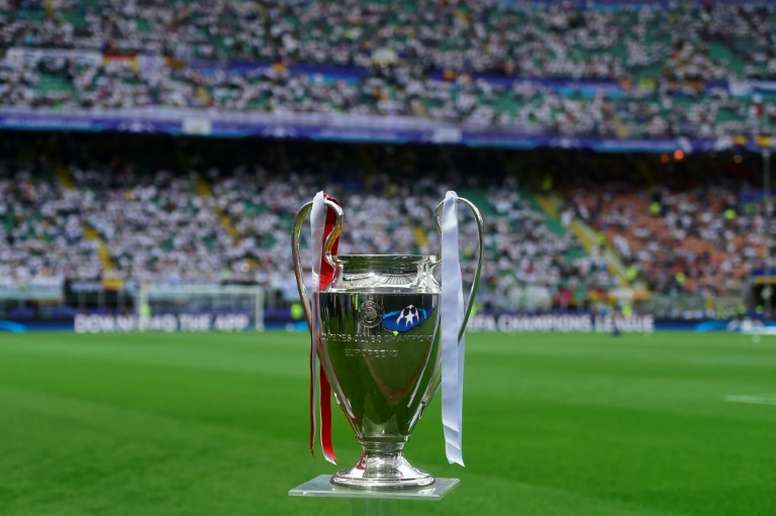 Real Madrid are team to avoid in Champions League draw
Conventional wisdom says group winners can feel favoured as they are drawn out of the hat against a pool phase runner-up.
But few group winners, if any, will be enthused by a draw with holders and 11-times champions Real Madrid.
Real were denied top billing in Group F after 1997 champions Borussia Dortmund came back to draw 2-2 on matchday six in the Bernabeu.
Meringues' coach Zinedine Zidane -- who lifted the trophy as a player with Real in 2002 then again as coach last May -- was on the losing side in the 1997 final while with Juve.
And the 44-year-old Frenchman, who while in Turin also lost the 1998 final -- to Real -- says he's in no hurry for a reunion with the Zebras.
"We will see on Monday who we get. If you ask me, I don't want Juventus, for two reasons," said Zidane.
Juventus, European champions in 1985 and 1996, emerged atop Group H ahead of Sevilla after crucially winning 3-1 in Spain against rivals who did not concede a single goal in their other five matches.
In the 20 years which have elapsed since Juve's last triumph, Spain -- or rather Real and Barcelona -- have dominated the tournament, sharing nine crowns.
The remainder have gone to England (four), three each to Germany and Italy and one to Portugal.
Zidane is aware that no club has managed to retain the European Cup since the Champions League format was introduced in 1993.
There have been near misses -- notably AC Milan, who won in 1994 then lost the 1995 final.
Then came Ajax, winners in 2005 and finalists a year later; Juve as 2006 winners then 2007 finalists and Manchester United -- 2008 champions but trophy match losers 12 months later.
If a repeat proves too much for Real -- who could meet Group A winners Arsenal in Monday's draw -- Luis Enrique's Barcelona will be lurking as potential champions after pushing Manchester City into second place in Group C.
- Barca favourites -
Enrique's five-times champions, whom bookmakers make narrow favourites, cannot play City again as first phase repeats are ruled out.
That means they could get Paris Saint Germain, runners up to Arsenal, or Bayern Munich, second in Group D behind Atletico Madrid, Barca's semi-final conquerors last season but beaten in the final for the second time in three years by Real.
Enrique says Lionel Messi and company have no preferences.
"We have done our job and there are surprises with teams that finished second that you would expect to finish first," he said in allusion notably to Real.
"We are used to explosive draws. We expect to get a gem".
English interest of course extends beyond Arsenal -- who aside from Real could face Bayer Leverkusen, Bayern, Benfica, Porto or Sevilla -- with Leicester having topped Group G in this their maiden season.
Leicester can face a similar crop of rivals to Arsenal, plus Paris Saint Germain, though until mid-February they will be concentrating on bolstering their sagging Premier League title defence.
A rousing win over Manchester City on Saturday has brought Leicester some domestic cheer.
But manager Claudio Ranieri says the Foxes will not get carried away.
"We can tell (if) it's a turning point in two or three months. Now, it's too early," said Ranieri.
"Now, forget the Champions League (until the February resumption) and put our brain on the Premier League".
Pep Guardiola, twice a winner as coach of Barca, will seek to push Manchester City at least a step beyond last year's semi-final loss to Real.
His charges' potential opponents are Atletico, Dortmund, Juve, Monaco and Napoli.
For the German contingent, Bayern's Thomas Muller "will take who we get", while Dortmund captain Marcel Schmelzer told reporters simply that "we don't want to travel to Sevilla," Europa League winners in the past three seasons.