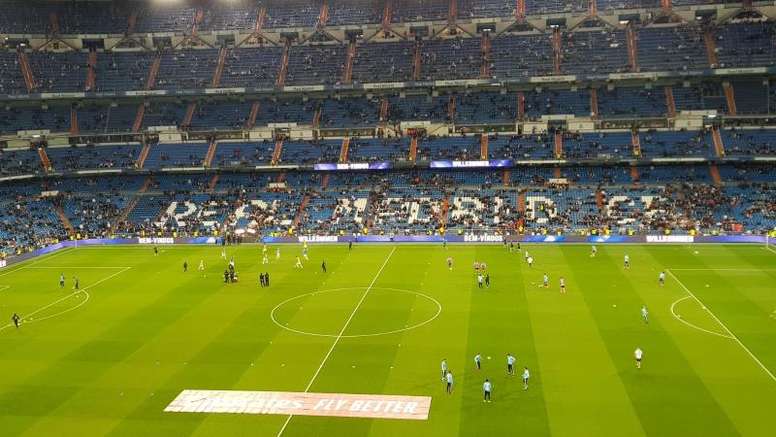 Real Madrid also stay at home
The crisis provoked by the infection risk of COVD-19 has paralysed football in almost all countries. Football is getting played in very few corners of the globe this weekend.
In Spain, the government declared a state of alarm, so Spaniards will only be allowed to leave their homes to go to work or if they need to over the next two weeks.
Several La Liga teams have released a message of encouragement to all the country's citizens, such as Real Betis and Sevilla for example.
And Real Madrid, aware of its repercussion and of the millions and millions of followers they have, joined the #YoMeQuedoEnCasa (I'm staying at home) movement through Twitter.
"This match will be played at home. It's everyone's responsibility. #YoMeQuedoEnCasa, #StayHome", the club message said, alongside an aerial image of the Santiago Bernabéu in which the two hashtags appear again.
March 14, 2020