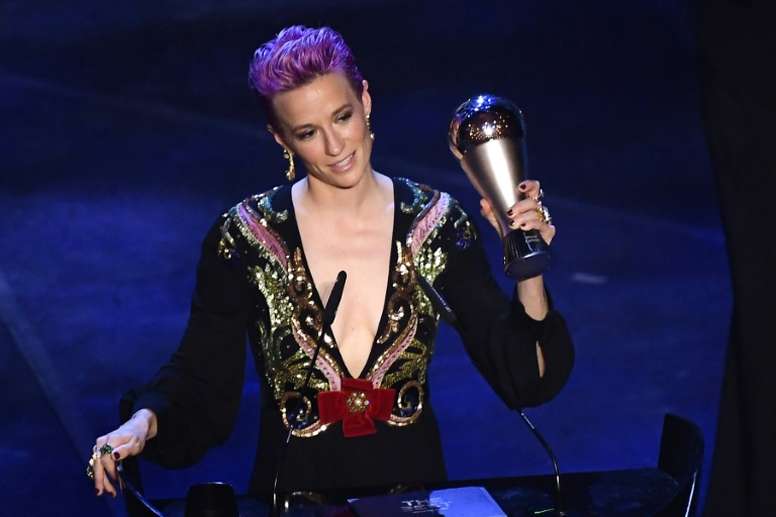 Rapinoe calls Messi and Ronaldo cowards: "Do they fear losing everything?"
The American Megan Rapinoe proves time and time again that her leadership is not only evident on the park, but also off it, where she carries out important social activist work.
Speaking to 'France Football', the magazine that gives out the Ballon d'Or, the 34-year-old striker hit out at stars like Ibrahimovic, but above all Messi and Ronaldo. "I want to shout: 'Cristiano [Ronaldo], Lionel [Messi], Zlatan [Ibrahimovic], help me!' These big stars do not engage in anything when there are so many problems in men's football. Do they fear losing everything? They believe that, but it is not true", she said.
Rapinoe wondered "who will erase Messi or Ronaldo from world football history for a statement against racism or sexism?" while admitting that her triumph at Monday's ceremony could also be a recognition of her work as an ambassador for change. Rapinoe won the Ballon d'Or, while also picking up 'The Best' award.
"On the one hand, I am a good player. On the other, my activity away from the pitch brings me support as people understand I am acting to find solutions to our society's problems. The idea is to empower others to speak louder", she added.
4 de diciembre de 2019